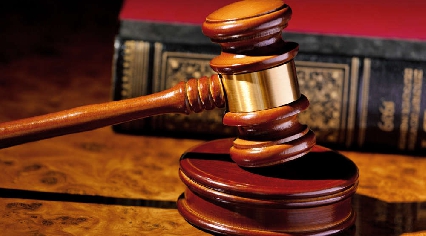 The Federal High Court in Port Harcourt will on Friday 30 September give a definite hearing to the PDP suit challenging the competency of all APC National Assembly candidates to contest in the 2023 General Election.
When the matter came up on Monday, the presiding judge, Justice Stephen Daylop-Pam adjourned it to accommodate all applications including the motion for joinder.
Justice Daylong-Pam wanted to go ahead to hear the substantive case but was later informed by the APC lawyer that he was yet to respond to applications by the other party's lawyer.
One of the APC's lawyers, Emenike Ebete, explained why they moved for adjournment shortly after the court proceedings.
On his part, Dr. Godswin Dike, the lawyer to the persons seeking to join in the suit explained why his clients wanted to join.
In a related development, the court adjourned to 4 October to give a definite hearing on another suit filed by the PDP challenging the National Assembly candidates of SDP in Rivers State.
Justice Daylong-Pam's adjournment followed an application for joinder by another interested candidate of the SDP.