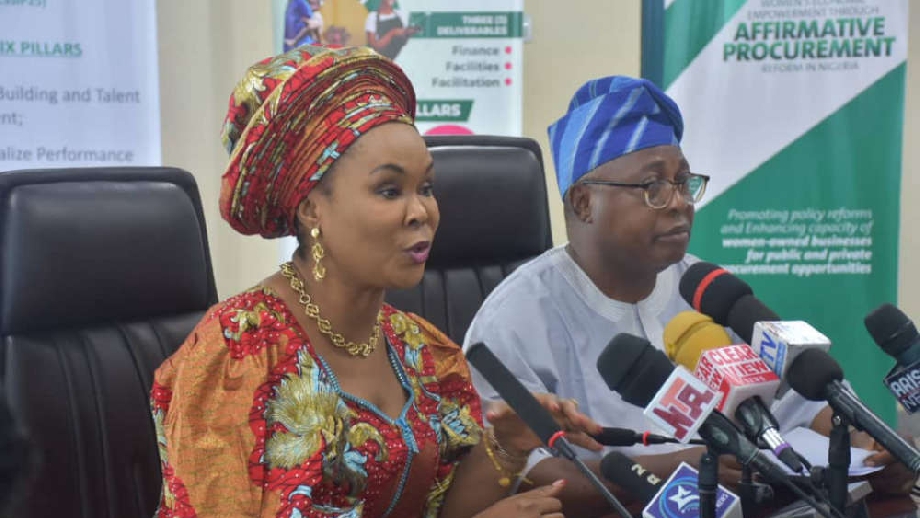 The Minister of Women Affairs and Social Development Uju Kennedy-Ohanenye, says she will invite the Department of State Services for the investigation of the sex-for-grades scandal at the University of Calabar.
The minister stated this on Monday in Abuja at a press briefing with journalists and student bodies from north-central Nigeria.
She restated her stand for women and justice and called for an in-depth investigation that is devoid of sentiment and prejudice.
"So, we started this with the Calabar case because that is the trending thing right now, so we are going to write as we have agreed to the DSS to wade into this investigation so that the Professor will not go free," she said.
The minister vowed to do everything within her ministry's powers to tackle sexual harassment across all learning institutions in Nigeria.
She particularly called for the creation of mobile courts to facilitate quick conviction of gender-based violence and child molestation.
In addition, she disclosed that the ministry was considering a whistle-blowing policy to report sexual offenses that will, in turn, make the proposed mobile courts useful.
"If you have a mobile court, if you do it, you face the consequences, then we will equally introduce the whistleblowers, offering them a reasonable amount," she said.
"When they report, the police come in to arrest, go straight to the hospital to confirm it was freshly done, then the mobile court comes in and the person goes to jail and pays a fine… the right thing must be done," she asserted.
The UNICAL Sex-for-Grades Scandal
In August, female law students of the University of Calabar protested against a professor, Cyril Ndifon, whom they accused of demanding sexual acts in exchange for grades.
They carried placards as seen in a video that went viral.
Professor Ndifon denied the allegation, blaming the protests on opponents who lost out in the quest to become the Dean of the university's law faculty.
He has repeatedly failed to appear before a panel constituted by the university to investigate the allegations, according to SaharaReporters.