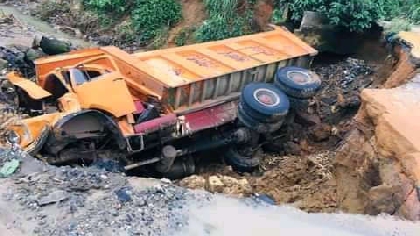 One month after hundreds of youths from the four Ogoni Councils in Rivers State protested against the poor state of the Eleme-Onne axis of the East-West road, some stakeholders say the road re-construction process seems slow.
This is after a trailer fell off the Aleto Bridge while climbing the over forty-year-old bridge this week. It's not clear if there was any casualty.
But Leekara Lezorgia from Khana local government area tells our correspondent that such accidents can be avoided with an improved pace of work on that road.
He said: "till now as we speak, nothing is going on. All the equipment they brought were just there; we never saw some of them and as we speak, nothing is going on, on that road.
"That bridge has been there for over 40 years and we've been complaining and complaining, nothing has happened."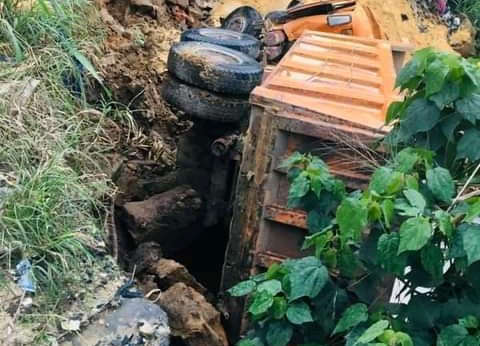 Meanwhile, the President of the Ogoni Youth Federation, Legborsi Yamabana has called for a temporary fix of bad spots on the Eleme-Onne axis of the East-West road.
This is as full re-construction work is awaited to curb further road accidents amid the heavy rains.
"We are still trying to be humans, to follow up these people to see how truthful they are with their words and that was why we have called on them to immediately go and level the bad spots so that these trailers carrying goods from the ports can also sail smoothly while they are leaving and coming back and coming in.
"We believe within a short time they're going to adhere to that advice from our discussion with them thus far," he said.
Yamabana, however, explained that those behind the road construction work have promised to begin full work next week.
He said: "the working visit we paid to the project manager of the company handling the road, the project manager told us that what is holding them as at today is because they are carrying on preliminaries linking to the actual job which include fuel test and some other civil engineering procedures.
"However, we are not very satisfied that till now, the road is still what it was and the rains are already coming very heavy and our people are still suffering.
"We have told them specifically that something has to be done as soon as possible buy they assured us that in September they are going to commence actual work on the road."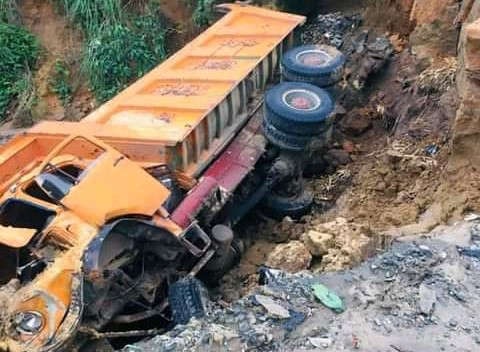 A protest in July saw hundreds of youths block the road for seven days.
The youths were from the four Ogoni speaking local government areas in Rivers State; Eleme, Khana, Gokana and Tai.
The protest was later suspended after the Minister of Niger Delta Affairs, Godswill Akpabio announced payment of N2.5 billion for the work.
Another N2.5 billion was also set aside for compensation to property owners along the corridor