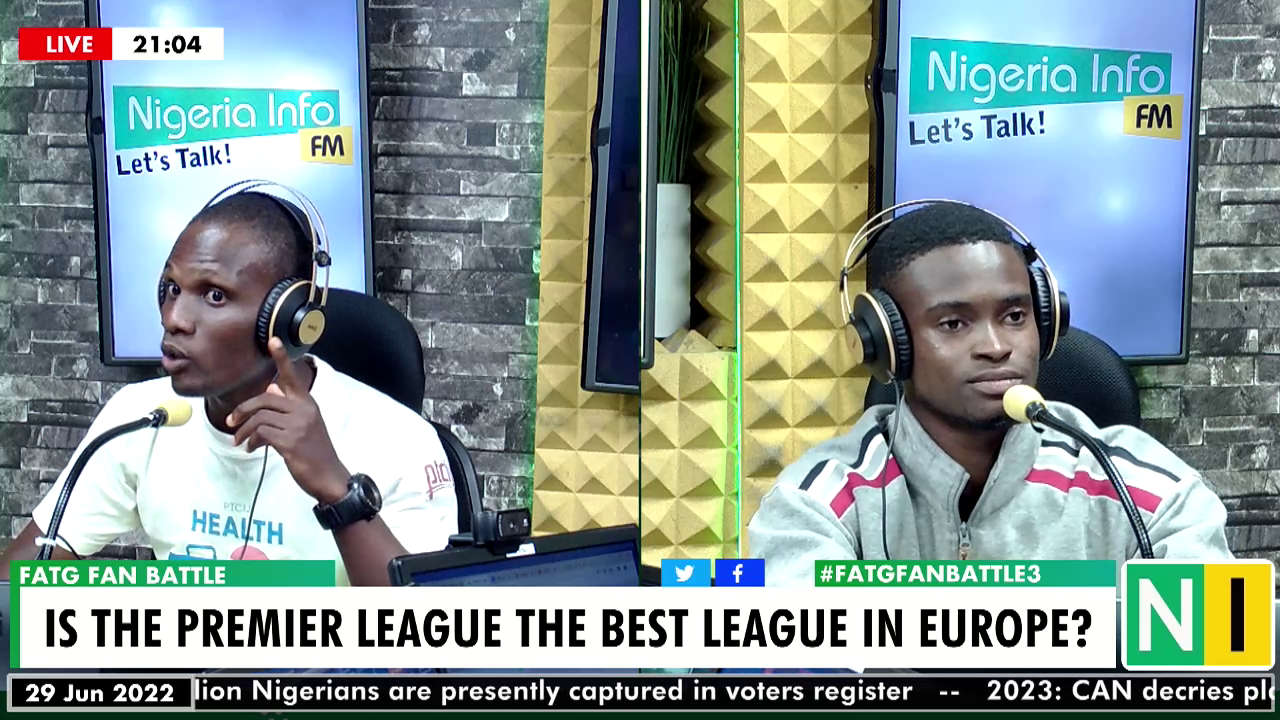 The second battle of the night proved to be the best yet, as Kelvin Omachonu and Kareem Itunu battled it out for a place in the last 16.
The topic for debate was "Is the Premier League the best league in Europe?"
Both contestants delivered amazing introductions, stating their points for either side of the divide. Kelvin stated that as big as the Premier League claims to be, Ballon d'or records beg to differ. Itunu brought up financial records to back his claim.
Then came the head-to-head which was filled with stats, wit, banter and all round entertainment.
In the end; after call votes, panel votes, and social media votes, it was a tie with nothing to separate both sides.
The choice of the winner all boiled down to the host, Femi Obong-Daniels.
In his analysis, Femi noted a vote from one of the judges, Chidiebere Anugwolu who rated both contestants fairly but chose Kelvin for 'choosing sake'.
That was what tipped the scale in Itunu's favour.
It was a disappointing defeat for Kelvin who battled well on the night.
Earlier in the first battle, Benjamin Aimuemoje, a third-best-place finisher in the previous round, battled against Olusegun Adedeji, a winner in the previous round.
Both participants debated the topic "Arsene Wenger's Invincibles or Jose Mourinho's '15 goals conceded a season' Chelsea: which was a greater feat?"
In an interesting debate, both contestants made their points known with Benjamin stating that the Invincibles had everything: goals, a solid midfield and counter-attacking football.
He added that Thierry Henry scored 30 league goals that season, a big feat.
Segun argued that no other team has conceded only 15 goals or less in any of the major European leagues.
He added that Chelsea also lost one game that season, meaning they were very close to having an invincible season as well.
After the head-to-head and closing arguments, Segun coasted to victory winning 80%-20%.
In the end, Itunu emerged as the best performer, with Segun coming second and Kelvin finishing as the 3rd best contestant.
This meant the end of the road for Benjamin Aimuemoje who fell short on the night.