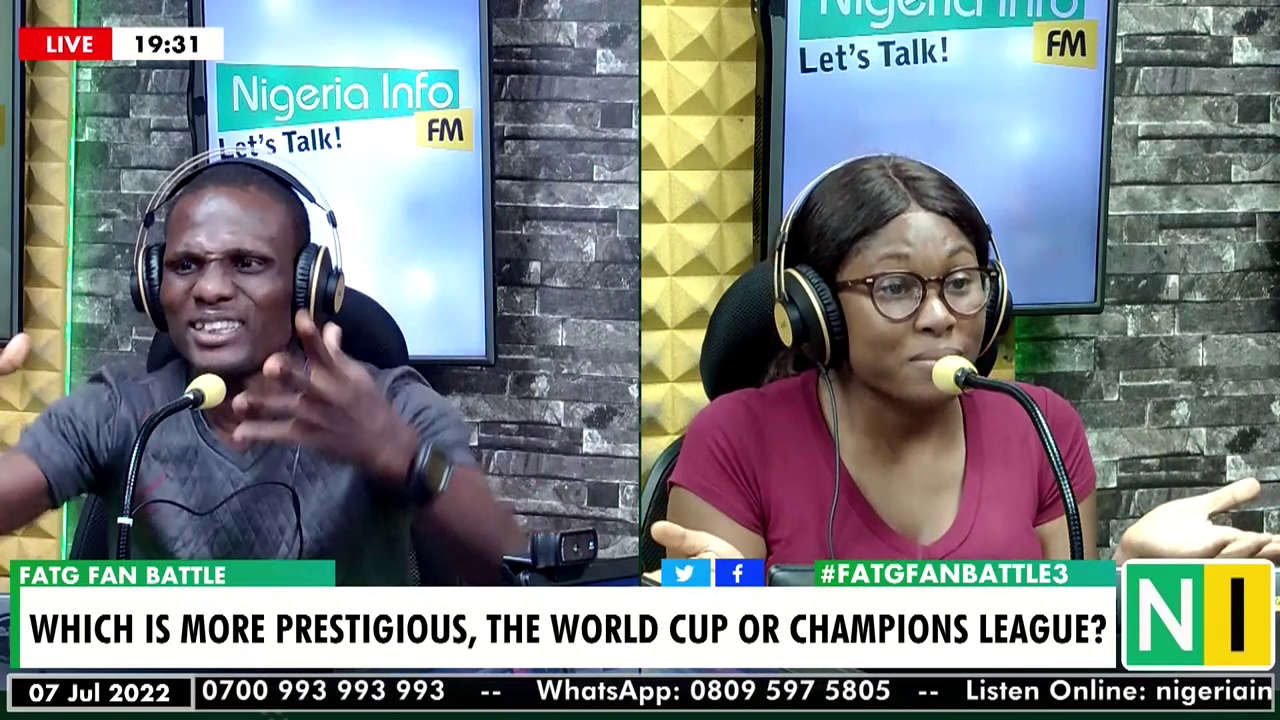 The quest for a place in the quarterfinals continued on Thursday night as Kareem Itunu battled against Adenike Olusiku and Omonijo Success faced Olusegun Adedeji.
"Which is more prestigious, the World Cup or the Champions League?" was the topic of the first battle.
Itunu, who argued in favour of the World Cup, noted that as good as Lionel Messi and Cristiano Ronaldo have been, they probably aren't ranked as the greatest ever because they haven't won the World Cup.
Adenike on the other hand, mentioned that the Champions League produces more quality in terms of performance because the players have time to gel.
After five minutes of head-to-head, both contestants summed up their arguments.
Voting commenced with Itunu getting the call votes and one vote from the judges. Adenike got two votes from the judges equalling the score at 40-40. Social media proved decisive with Itunu winning the polls on both Facebook and Twitter.

In the second battle, Omonijo Success comfortably defeated Olusegun Adedeji. The topic on the night was
"The impact of commercialization on modern-day football: negative or positive?"
Success who argued for a positive impact, mentioned that commercialization has led to an increase in revenue for clubs which helps them to become sustainable.
Segun on the other hand, mentioned that the money has led to players making wrong moves.
After a noisy head-to-head session, both contestants had 2 minutes each to drive home their points. In the end, Success emerged victorious winning 100% of the votes.
Itunu and Success will meet next Tuesday to battle it out for a place in the semifinals.