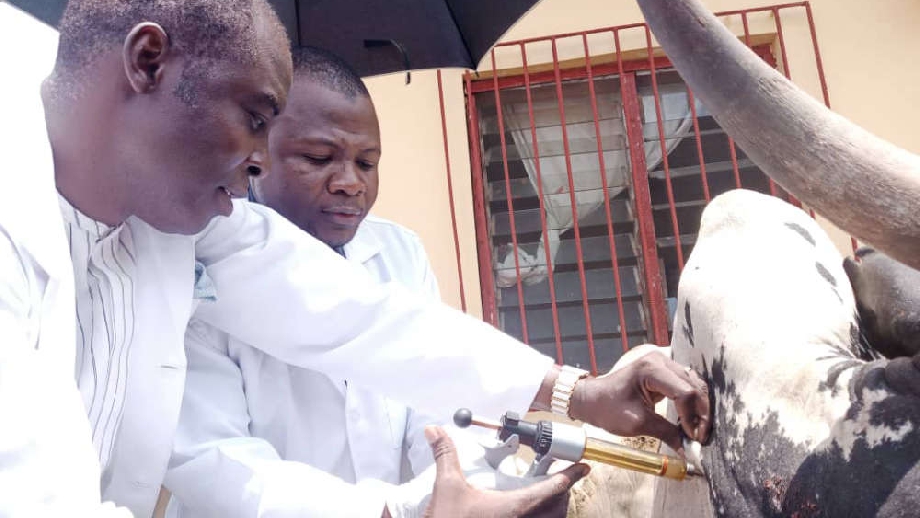 The FCT Department of Agriculture and Rural Development Secretariat on Wednesday flagged off free vaccination and treatment of an estimated 2 million livestock across the six area councils of the territory.
The exercise was opened at the Nyanya veterinary clinic by the Mandate Secretary of FCT Agriculture and Rural Development Secretariat, Abubakar Ibrahim.
He said the target of the vaccination was to prevent the outbreak and spread of diseases such as the highly contagious Bovine Pleuropneumonia in cattle and rabies in dogs.
"It is with a great sense of joy and gratitude to Almighty Allah to be among this esteemed gathering this morning to officially flag off the mass vaccination and treatment of livestock in the Federal Capital Territory.
"The flag-off of this exercise has become expedient against the backdrop of the growing importance of the livestock subsector not just as a source for food but the immense economic value to farmers and the larger society.
"It is to this end that the Secretariat is embarking on this exercise which will be carried out free of any charge, through the length and breadth of the FCT.
"For emphasis, owners of livestock are not required to make any payment in order to access the treatment.
"Veterinary doctors and animal health workers of the Secretariat have already been fully mobilized to ensure that much of the estimated 2 million livestock in the FCT are vaccinated," Mr. Ibrahim said.
He urged residents of the FCT who own livestock to cooperate with the animal health officials as they go around urban and rural areas to get animals vaccinated.
More than 90 veterinary doctors and animal health workers of the Secretariat are taking part in the project.