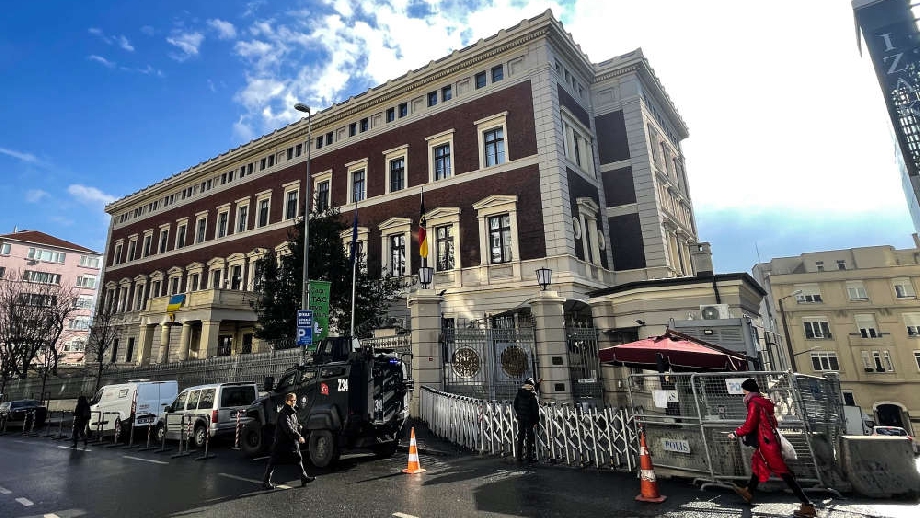 The German Consulate in Istanbul would be closed on Wednesday due to a heightened threat of attack in Turkiye's biggest city, the German Foreign Ministry has said.
Germany warned its citizens in Istanbul that the risk of attack was particularly high in the central district of Beyoğlu and around the heavily trafficked Taksim Square.
The ministry said the move to close the consulate was made following "the assessment of the security authorities'' and urged citizens to be especially vigilant and avoid crowds.
Germany, Sweden, Norway, and Denmark, as well as the United States, already warned their nationals last week of an increased risk of attack in Turkiye.
The U.S. tightened its warning on Monday to specify Istanbul.
Turkiye, in turn, had warned its citizens of attacks in Europe and the U.S.
Tensions between Turkiye and some European countries have flared over protests Ankara considers Islamophobic or anti-Turkish.
Most recently, the right-wing extremist Danish-Swedish politician, Rasmus Paludan, set a Koran on fire in front of a mosque in Stockholm.
He threatened to do it every week until Turkiye approved Sweden's accession to NATO.
Sweden, along with Finland, wants to join NATO as a result of Russia's war against Ukraine.
All 30 current NATO members must agree to this.
Turkey and Hungary have not yet said yes.