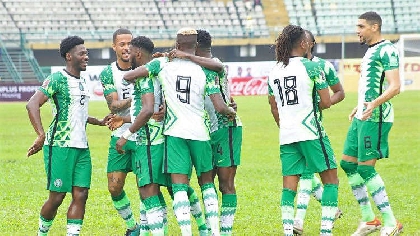 General Secretary of Nigeria Football Federation (NFF), Mohammed Sanusi has given assurance that the Super Eagles will qualify for the 2022 FIFA World cup in Qatar.
Speaking when the executive members of the Sports Writers Association of Nigeria (SWAN) visited him in his office at the Moshood Abiola National stadium in Abuja, Dr Sanusi stated that all hands are on deck to ensure that Nigeria's flag is hoisted in Qatar next year.
"We are assuring Nigerians that the NFF will do everything humanly possible to ensure that the Super Eagles qualify for the World Cup in Qatar," an elated Sanusi stated.
"The game in Cape Verde wasn't an easy one bearing in mind that they have been unbeaten in their home soil over the past five years," Sanusi noted.
"With that in mind, they thought it was going to be business as usual when they scored first. But our boys fought back to level scores and got a deserved winner late in the game.
"We give God the glory and we thank the Federal government and Nigerians for their support and prayers," the NFF chief scribe stated.
Earlier, while presenting a massive designer birthday card to Dr Sanusi, the FCT SWAN Chairman, Bunmi Haruna charged the NFF not to relent in the quest to qualify Nigeria for the 2022 World Cup in Qatar
"We congratulate the NFF and Nigerians for the excellent results the Super Eagles recorded against Liberia and Cape Verde in the world cup qualifiers.
"These victories couldn't have happened by chance, they are obviously results of well-planned preparations and determination of the NFF and the team," Haruna said.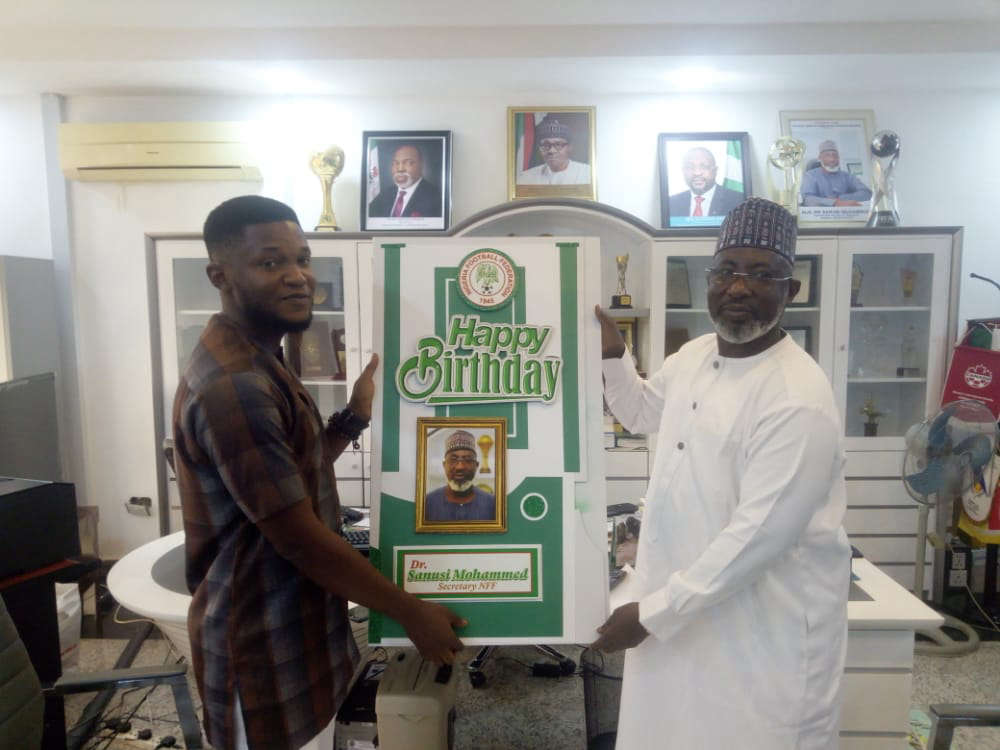 "As we look forward to the rest of the matches, we want to urge the team not to relent and to be cautious that nothing has been achieved until we qualify for the world cup.
"On our part we will continue to support the NFF, the Super Eagles and other national teams to succeed in all competitions" the SWAN boss stated
An overwhelmed Dr Sanusi after receiving the giant card expressed his joy at the gesture by SWAN and called on the sports writing body to support NFF to develop the game.
The Super Eagles have two wins from two games against Liberia and Cape Verde and sit top of Group C with six points.
Despite missing 10 regular players in the last match away to Cape Verde, Nigeria was able to grind out a 2-1 win after defeating Liberia 2-0 four days earlier