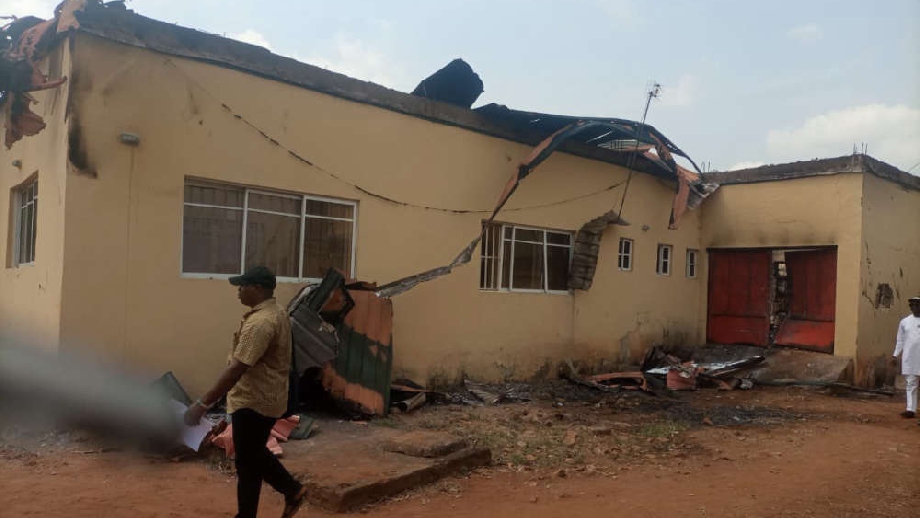 Furniture and some non-sensitive materials recently delivered for the 2023 General Election have been destroyed in Anambra State. 
They were razed when the Independent National Electoral Commission (INEC) office in Idemili South Local Government Area was set ablaze in the early hours of Wednesday.
INEC National Commissioner and Chairman of its Information and Voter Education Committee, Festus Okoye, said 729 ballot boxes, 243 voting cubicles, 256 election bags, and 11 megaphones were among the charred items.
Uncollected PVCs kept in a fireproof cabinet were, however, not affected by the fire.
INEC believes the attack was coordinated, as the police station in Nnobi was also attacked.
The electoral body assures the people of Idemili South that arrangements will be made to replace the destroyed items and that elections will be held as scheduled.