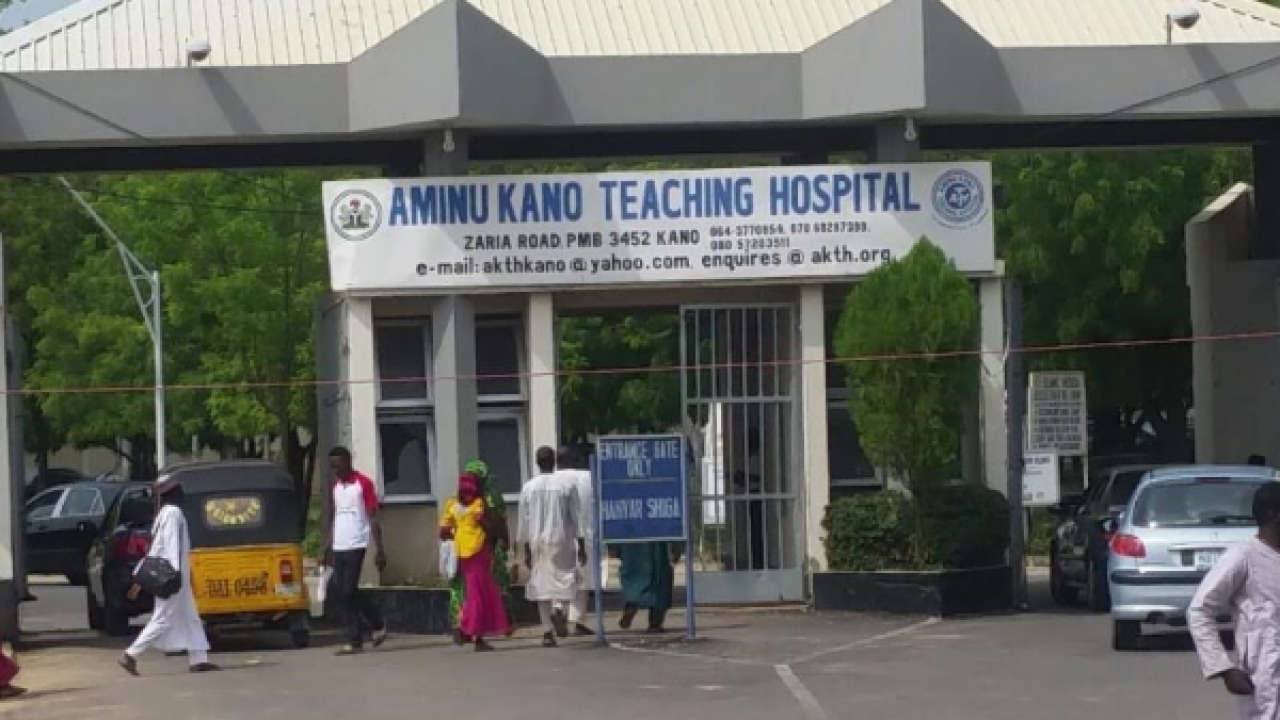 As the nationwide strike embarked upon by health workers enters its sixth day, the Aminu Kano Teaching Hospital (AKTH) suffered a depleted workforce as a combined number of over 5,000 health workers joined the strike.
The vice chairman of the Medical and Health Union of Nigeria (MHWUN) at AKTH who doubles as the secretary of the Health Sector Unions (JOHESU), Usman Abdullahi, disclosed that 99.9 percent of the JOHESU members in the hospital have complied with the union's directive to down tools.
Patients in critical condition at the hospital waited for hours on Tuesday without being attended to.
Only a few patients were outside the hospital's Speciality Clinic Annex which usually welcomes over 500 patients daily.
This is as the leadership of JOHESU chased its members away from the hospital environs.
A stranded male patient who identified himself as Zakiru Ahmed disclosed he had been unable to see a doctor despite getting to the hospital at 8 am.
"I have been here since morning, but I'm yet to see a doctor. To be honest with you, few doctors are here but they couldn't attend to us," he said.
Abdullahi insisted JOHESU will not suspend its strike until the federal government addresses all its demands.
"Our members are fully in support of this strike as over 5,000 of them are at home.
"This strike is not only for our members but for the patients who come to the hospital only to find that there is no bed space for them," he said.
Patients could come to the hospital seeking for better health but could go home with another sickness due to a lack of clean water. Let me be frank with you, we will not call off this strike until the government meets our demands," he added.
Among other demands, the health workers want an immediate adjustment of the Consolidated Health Salary Structure (CONHESS), and the payment of a peculiar allowance to health workers under the aegis of JOHESU/AHPA.