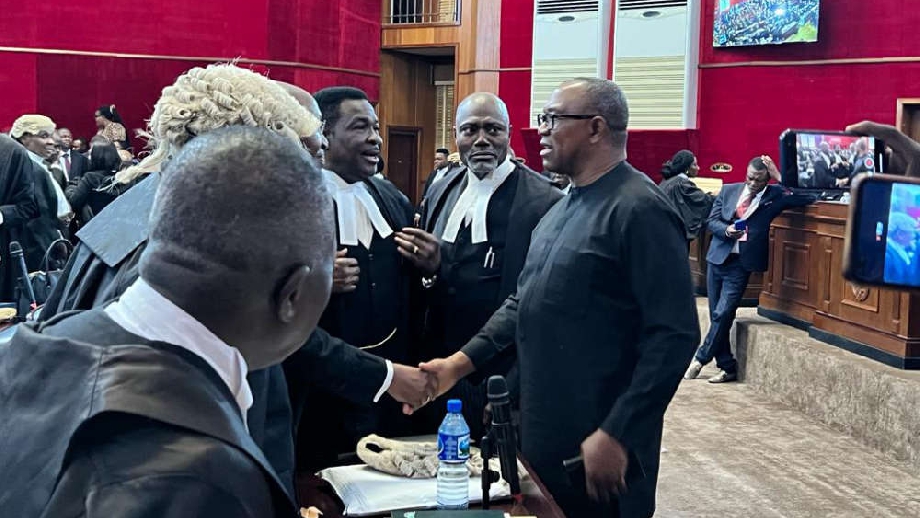 The Presidential Election Petition Tribunal sitting in Abuja has adjourned the hearing in the case filed by the Labour Party and its candidate, Peter Obi, until Wednesday 10 May.
The case was adjourned at the pre-hearing that started on Monday after LP adopted all the answers to the questionson the pre-hearing information sheet.
The hearing in the petition filed by the Action Peoples Party (APP) against INEC's declaration of Bola Tinubu as the winner of the 2023 Presidential Election was also adjourned until Wednesday.
The tribunal is hearing five petitions against the victory of Tinubu.
The first on the Case List for Monday was that of the Action Alliance (AA) which withdrew its petition when it came up.
The tribunal will also hear the petitions filed by the Allied Peoples Movement (APM) and the Peoples Democratic Party (PDP).