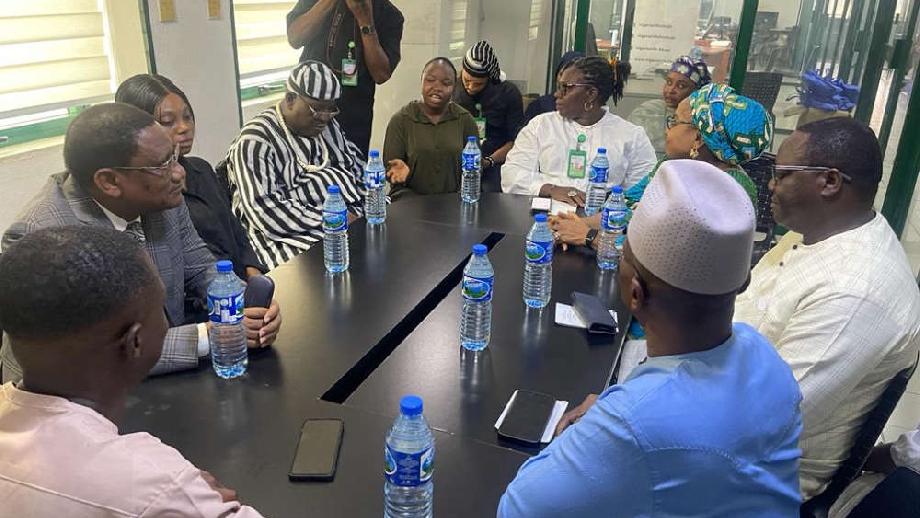 The National Broadcasting Commission (NBC) has lauded the trio of radio stations, Nigeria Info/Cool FM and Wazobia FM for top-notch service delivery.
The NBC Abuja Zonal Director, Pauline Ehusani, gave the commendation on Monday in Abuja, during a familiarization tour to the stations in the company of officials from the Benin Republic Broadcasting Regulatory Agency.
She said the Coolwazobiainfo FM stations are sound and that the equipment they use is of a high standard.
Ehusani equally said the stations' staff adhere to the provisions of the NBC code.
"Cool, Info, and Wazobia are doing well. Technically, you are sound; your equipment are digitized, and I must say, with the good relationship we have, your stations' personnel are ready to abide by the provisions of the (NBC) code," she said.
Similarly, the President of the Beninoise broadcasting regulator, La Haute Autorité de l'Audiovisuel et de la Communication (HAAC), Rémi Prosper Moretti, said his team was in Nigeria for experience sharing, and to learn ways to strengthen broadcasting in the Republic of Benin.