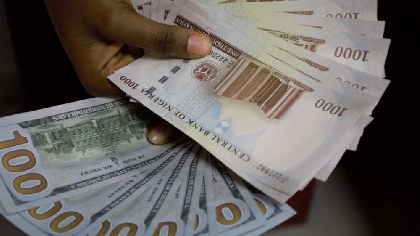 The professional services company, KPMG has warned that Nigeria's debt service to revenue ratio may exceed 100 percent in 2023.
This is as the country's total debt is set to rise to N77.8 trillion from N46.3 trillion at the end of 2022.
The new borrowings are coming from the recently Senate-approved securitization of N22.7 trillion Ways and Means advances and the N8.8 trillion expected new borrowings in the 2023 states and federal budgets
The data is contained in KPMG's macroeconomic snapshot released on Thursday.
"With FGN revenue to GDP ratio of 4.49% as of December 2022, Nigeria's debt service to revenue ratio may surpass 100% in 2023, which will limit the fiscal space and the government's ability to pay for its operations and functions, unless urgent measures are taken to build revenue," the firm said.
KPMG said the government that will take over from President Muhammadu Buhari on 29 May may be compelled to borrow more to run its government and stimulate growth in physical and social capital.
The firm warned that Nigeria risks sliding into critical debt servicing problems and advised the government to establish defined guidelines and frameworks for borrowing.
The World Bank recommends a 22.5 percent debt service-to-revenue ratio for low-income countries like Nigeria.