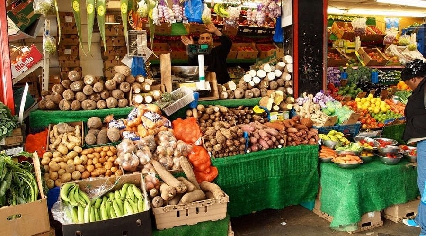 The latest consumer price index (CPI) report by the National Bureau of Statistics (NBS) indicates that inflation has surged to 20.52 percent from 19.64 percent in August 2022.
According to NBS, Nigeria's CPI increased by 1.77 percent month-on-month, compared to a 1.82% increase in the previous month.
NBS revealed that the "rise in the food inflation was caused by increases in prices of bread and cereals, food products like potatoes, yam and other tubers, fish, meat, oil and fat."
"On a month-on-month basis, the Headline inflation rate in August 2022 was 1.77%, this was
0.05% lower than the rate recorded in July 2022 (1.82%). This means that in August 2022 the
headline inflation rate (month–on–month basis) declined by 0.05%," the report says.
Headline Inflation for August 2022 was 20.52%.
Read the full CPI report for August 2022 here: https://t.co/8coi4e686u pic.twitter.com/aFvz4NA2DW

— NBS Nigeria (@NBS_Nigeria) September 15, 2022
The report also revealed that "the highest increases were recorded in prices of Gas, Liquid fuel, Solid fuel, Passenger
transport by road, Passenger transport by Air, fuel and lubricants for personal transport
equipment, Cleaning, Repair and Hire of clothing."
Food Inflation Rate by States
Looking at the rate of food inflation on a year-on-year basis according to states, the report revealed that Kwara State with 30.80% was the highest.
Kwara was closely followed by "Ebonyi (28.06%) and Rivers (27.64%), while Jigawa (17.77%), Zamfara (18.79%) while Oyo (19.80%) recorded the slowest rise on year-on-year food inflation."
However, on a month-on-month basis, "August 2022 food inflation was highest in Anambra (3.05%), Ondo (2.92%) and Bauchi (2.78%), while Yobe (0.46%), Oyo (0.89%) and Delta
(0.94%) recorded the slowest rise on month-on-month inflation," the report said