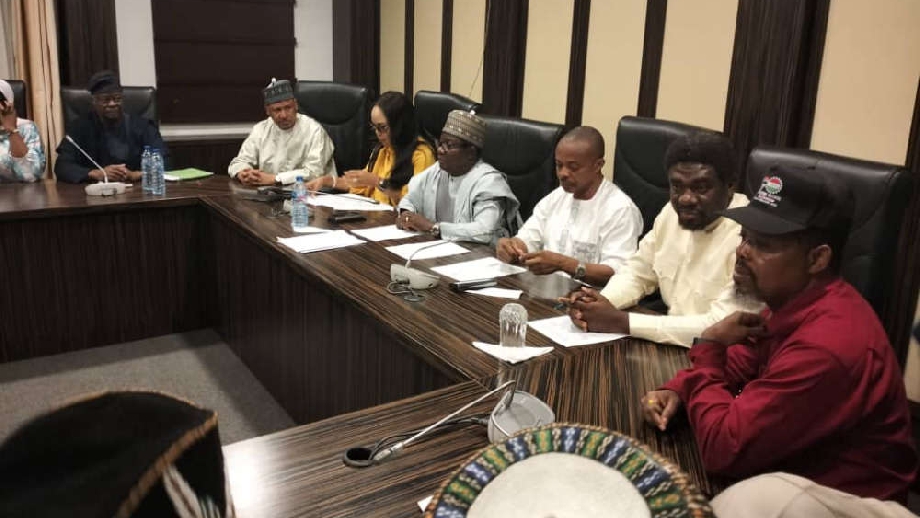 The Nigerian Labour Congress (NLC) and the Trade Union Congress (TUC) have suspended their proposed indefinite strike action for 30 days.
The strike, which was to start today, 3 October, was suspended after a meeting between the unions and the federal government in Abuja on Monday.
The seven-hour meeting ended around 11 p.m., after which the Minister of Labour and Employment, Simon Lalong, released a 15-point communique.
The provisions of the communique include promises made by the federal government on 31 July and 1 October.
They include:
The inauguration of a minimum wage committee within one month.

The award of N35,000 every month to all federal government workers beginning in September, pending the signing of a new national minimum wage into law.

The suspension of Value Added Tax (VAT) on diesel for six months.

The release of N100 billion for high-capacity CNG buses for mass transit across Nigeria.

The provision of 55,000 CNG conversion kits to kick start an autogas conversion program.

The building of CNG stations nationwide, starting in November.

The payment of N25,000 monthly, over three months starting from October, to 15 million households.

The implementation of tax incentive measures for the private sector.

A ramping up of distribution of subsidized fertilizer to farmers.

And the government funding of micro and small-scale enterprises.
The federal government and organized labor also agreed to set up a team to visit Nigeria's government-owned refineries to ascertain their rehabilitation status.
The outstanding salaries and wages of tertiary education workers in federal institutions will be referred to the Ministry of Labour and Employment for further engagement.
Committing to the agreement, the NLC president, Joe Ajero, said labor will revisit the issues after 30 days, while the TUC president demanded a hundred percent implementation.