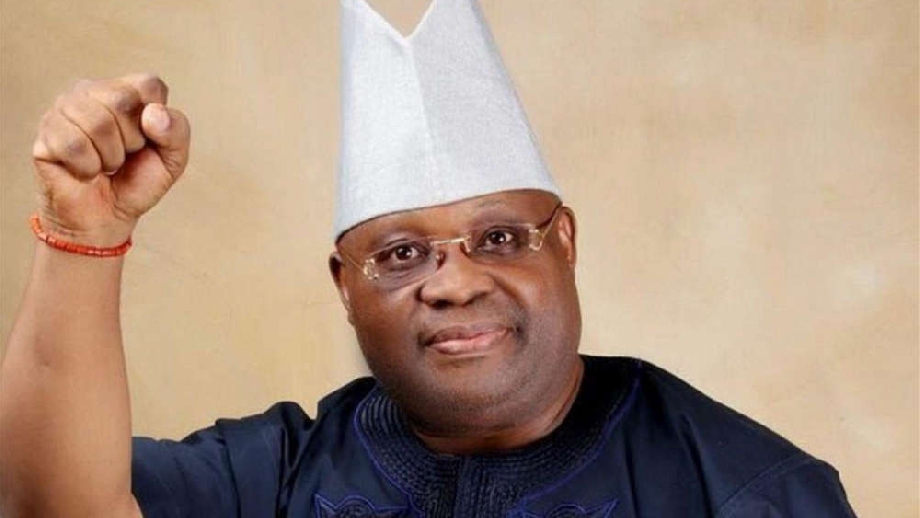 The Peoples Democratic Party (PDP) in Ondo State has described Sen. Ademola Adeleke's victory in the Osun State governorship election as a dress rehearsal for the 2023 general election.
A statement by the PDP spokesman in the state, Kennedy Peretei, noted that the voters showed unrivaled commitment to ensuring the PDP's win.
"The outcome of the Osun State Gubernatorial election is the dress rehearsal for the 2023 general elections.
"It was a victory for the people of Osun State, who demonstrated unequaled resilience, doggedness, commitment, and determination to consign All Progressives Congress (APC) to the dustbin of history.
"We congratulate Governor-Elect, Senator Adeleke and the entire PDP family in Osun State, South West Nigeria, and indeed all over Nigeria," the statement read.
Senator Adeleke polled 403,371 votes to defeat the incumbent governor, Gboyega Oyetola who got 375,027 votes in Saturday's election.
The victory was a reversal of the misfortune of four years ago when Senator Adeleke lost by less than 500 votes after a runoff.
The "dancing senator" had won in the first round of voting on 22 September 2018, polling 254,698 votes to Gboyega Oyetola's 254,345 votes.
A runoff was needed because Senator Adeleke's margin of victory was smaller than the number of canceled votes in seven polling units.
PDP Governors' Forum Welcomes Adeleke
The Peoples Democratic Party (PDP) Governors' Forum (PDP-GF) has welcomed its newest member into the group.
In a statement released Sunday, the Chairman of the forum, Gov. Aminu Tambuwal of Sokoto State described Senator Adeleke's victory as a landslide.
Gov. Tambuwal said the Osun people reposed their trust and confidence in Senator Adeleke because they could see his heart, full of love and concern for their wellbeing.