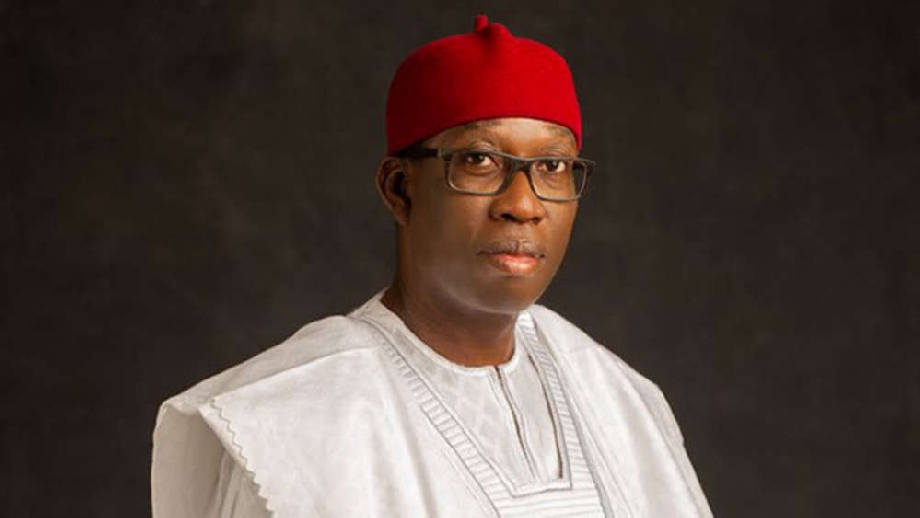 Gov. Ifeanyi Okowa
The Vice-Presidential candidate of the People's Democratic Party (PDP) and Delta State Governor, Ifeanyi Okowa, says the party is working to address some of its members' grievances.
Governor Okowa told this to State House correspondents after a meeting in Abuja with Vice President Yemi Osinbajo.
"Obviously, after every election, you have issues. It's normal, especially in a competitive election," he said of the cracks in the party.
"A lot of meetings have taken place. A lot of reach-out is being made, and I believe that we'll definitely be going to get there in the next few days and weeks, but to expect that at the end of the election, everything just goes smoothly is never so, and we understand that.
"It's not new to us, and I believe they're being tackled in various ways," he said.
The Vice-Presidential candidate also expressed optimism about the PDP taking back the Osun State governorship seat in the July 16 election.
"I'm sure that the APC will expect very stiff competition. We agree that they're the government in power in that state but they will definitely be expecting very (very) stiff competition from us.
"We are poised to take back that state," he stated.
Governor Okowa also faulted his Zamfara State counterpart's proposal that civilians be allowed to carry arms to defend themselves.
He noted that it was not the best solution at the moment.
He suggested a long-term approach to solving Nigeria's security issues by tackling the root causes like "hunger" and "joblessness."