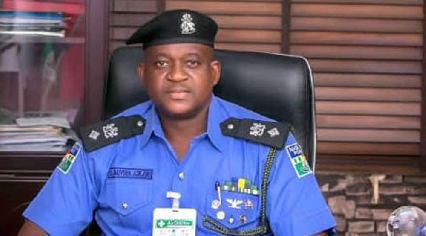 The Nigerian Police Force wants pranksters to regulate their acts which it says are "exposing people to all forms of dangers." 
The police have warned that some pranks are "getting out of hand."
The Force Public Relations Officer, Muyiwa Adejobi, addressed this in a video shared to journalists.
The police spokesman, especially, warned social media pranksters, who make use of guns in their skits to stop doing so.
He said officers could mistake them for criminals with real guns.
He also said the police may be forced to clamp down on some pranksters.
"Can we please regulate whatever we do, in as much as we can't ask you not to do your business, but this thing is becoming rampant and becoming so dangerous also," he said.
"Please, let's regulate the way we do it.
"No regulation, no decorum, you do it at will, the way you want and it's creating more problems for us than the fun you think you are deriving from it.
"Can we please regulate or stop in totality?" he asked in his video address.
Adejobi said the pranksters risk not only their lives but those of other persons.
"Those who are into these, they risk their lives a lot and they risk their lives to danger and of course they expose lives of other people to dangers.
"We want to warn before we start taking actions on people," he warned.