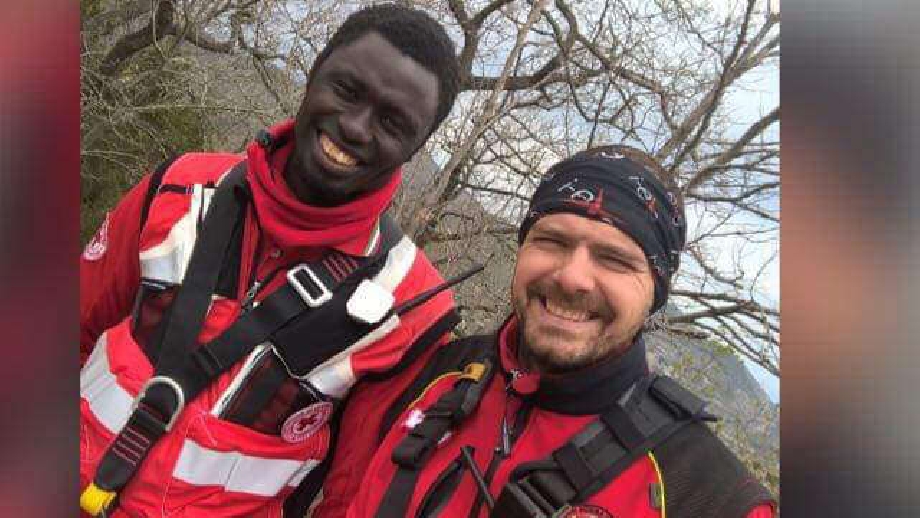 The world struggles with racism, which remains prevalent and has taken a new dimension, different from conventional bias.
It has sparsely left the streets and created a home on social media, where people stay on their phones and send racially abusive messages to others.
Racism has lingered for so long in many dimensions.
The "Black Lives Matter" movement which started in the United States of America before spreading all over the world stands tall as one of the social resistance movements against racial oppression.
Even London Mayor, Sadiq Khan is not being spared of racial abuses; which might be due to his colour and Indian roots, even though he is British.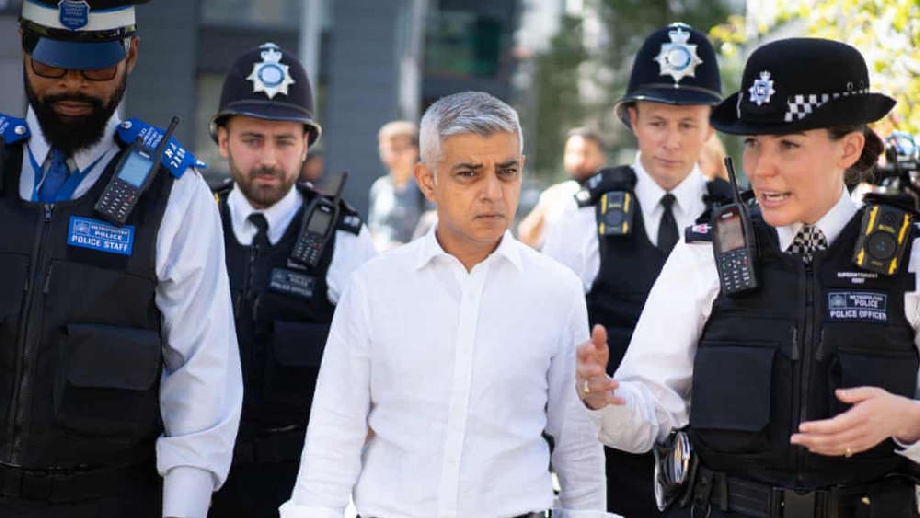 He recently made a revelation at the Labour Conference that "hate has been monetised" by traditional media in the UK with statistical data quoted by him putting it at over 230,000 racist tweets since assuming office in 2016.
In the sporting world, Brazilian footballer, Richarlison, gave a verdict on racism after a banana was thrown at him while playing for his country against Tunisia in an international friendly in France.
He was quoted by the BBC as saying, "Racism will continue every day and everywhere unless the authorities punish the perpetrators."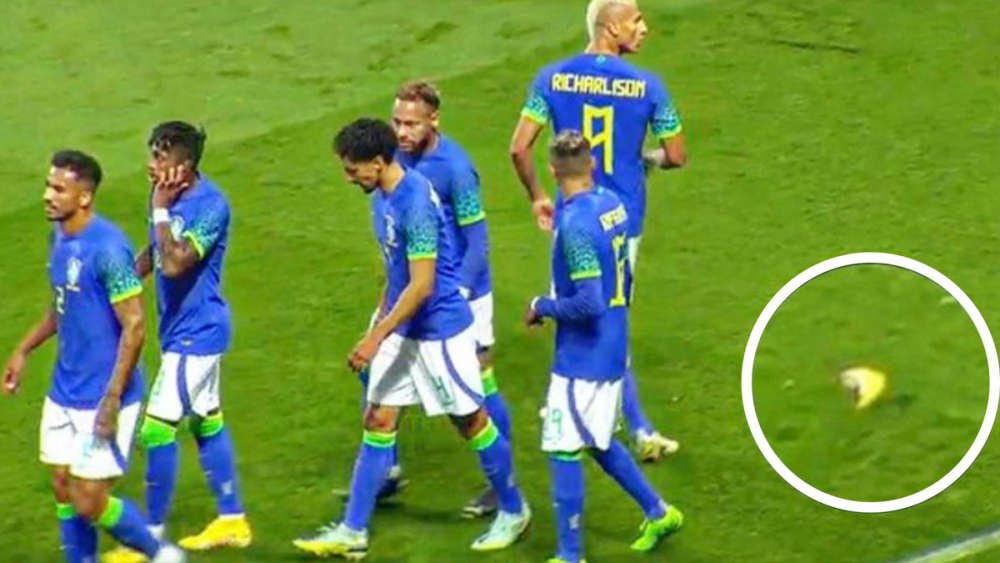 While Richarlison was talking about the authorities, French footballer Kylian Mbappe who was born in France to African parents accused the president of the French Football Federation, Noel le Graet of not supporting him after he missed a penalty during Euro 2020 – as France got eliminated from the tournament – and consequently faced a backlash from fans whom he claimed racially abused him.
Similarly, English footballers, Bukayo Saka, Marcus Rashford, and Jadon Sancho received racial backlash on the internet and the streets after missing penalties in England's loss to Italy in the Euro 2020 final.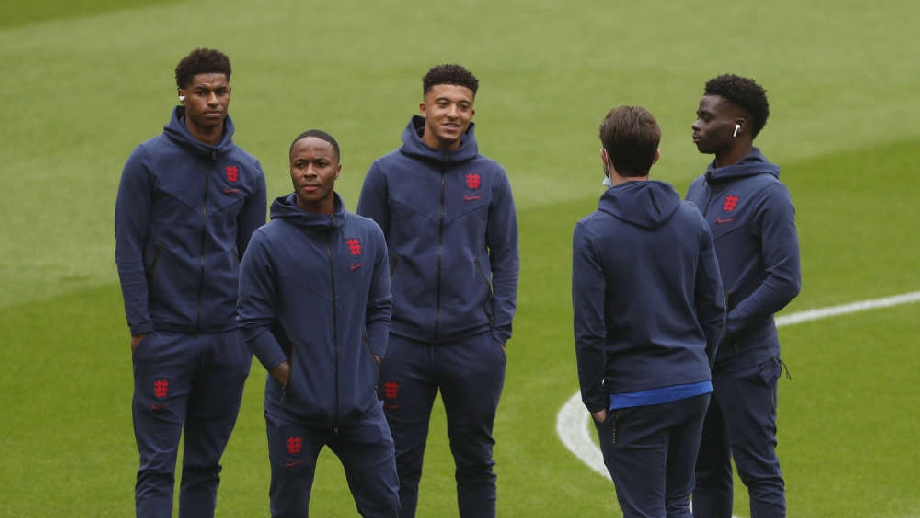 In this 2021 interview with Abiola Shodiya, a Senegalese-Italian citizen, Insa Mustafa Sane who migrated from the West African country in 2012 and now works with the Red Cross, shares insight on how Africans can avoid being caught in the web, how European nations can help the situation and the role of the Red Cross.
Question: What's your name, your nationality, and your designation?
Sane: My name is Insa Mustapha Sane. I'm originally from Senegal but I'm an Italian citizen.
I'm working for the Italian Red Cross as the regional delegate for West Africa in the Sahara.
Question: The issue of racism remains prevalent in the world with little or no solution. Being an African-Italian how do you think the world can best approach it?
Sane: I think globally the world is making big steps against racism. Because if you go back in history we talk about apartheid and all those kinds of big issues related to racism, but now we cope with it.
It's still there, you can see some events happening that could be linked to racism but if you understand also if you used to live in Europe, you'll be creating your self-defense in a way to avoid putting yourself in some kind of situations.
Even now, people are very aware of racism and most people are not as racist as at that time.
Because societies are evolving, people are migrating. And these are some key elements.
Europeans now discover all the realities; they are familiar with all the realities, especially with black people.
Now, they live together, they try to cope; to live in civil societies.
Up until now, there're still some episodes or some people still living in the past: having some racist attitudes.
But it's not too much now because you know society is evolving.
But you know this is a situation in which you must find your way to live in Europe: avoid putting yourself in some kinds of situations.
If you know that a particular city is very racist, instead of living in such communities, seek for where you have your community where you can integrate yourself into your community where you're living in Europe.
Because it is important when you're migrating, to integrate yourself into the community; to understand their culture and behaviour so you can integrate better.
As soon as you integrate yourself into a European society you'll be very relaxed.
Question: Do you think the United Nations, African Union, and the European Union have done enough in tackling issues of racism?
Sane: (smiles) They're trying. Especially the European and African Union and ECOWAS and this community we've here in Africa, they're trying.
Because there is advocacy they're doing in European countries talking about the visa, the travelling and integration also.
I think they are doing these things. By the way, there is still a lot to do especially from the European side.
Because now they're talking about building walls in some countries, they're talking about taking back some migrants that are living for several years in Europe.
Some people have been born in Europe and cannot get their European citizenship, and this is a miss.
We should continue advocating for that. Because the rule in Italy is that persons or strangers that have been born in a country should be citizens of their country because they don't even know they've been born there.
They are part of that society, they go to school there; they speak the language there, so they're part of that society.
And, I think that Europe has a long way to go in that regard to have an overview of the situation knowing that migration is not an issue but is adding value to society.
Because most of the migrants are skilled people. They bring new skills into that country, they also help in developing the European countries.
So, I think they are doing a lot on tackling racism, they're doing a lot on integration but they have to multiply their efforts.
I think the Red Cross is on the front line. We're talking about integration and migration, you know.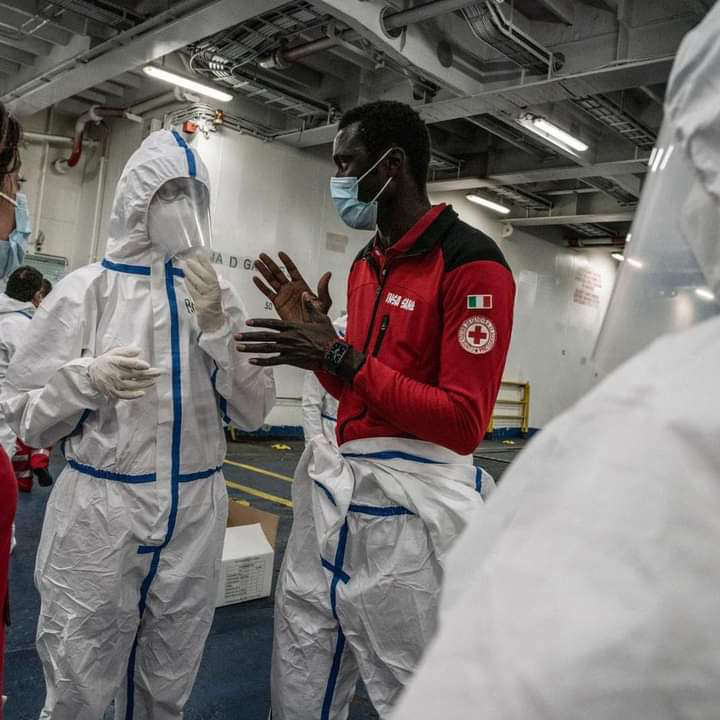 I was part of migration management in Italy as the migration focal point and we do a lot and we still help people integrate to be part of European communities.
Question: Are Europeans also on the receiving end of racism in Africa?
Sane: Not too much. You can maybe find some situations but you know Africans we are very open people. Very open mind, and we like white people.
You see, when you see some white among white, people are excited. Because there is a lot of solidarity here.
We are curious here, we want to know more about people in a good way. To know people, their culture and all that.
Racism is rare here. But you can find racism between Africans, but towards Europeans is very difficult to see.
(Abiola interjects) so you're saying you can find racism between Africans but not towards Europeans.
Sane: Absolutely. Because I have been born in a society where when you are from one tribe you can't marry someone from another tribe.
There are some laws that try to mitigate against this but it's the reality.
Abiola: All right. Thank you very much.
Sane: You're welcome.