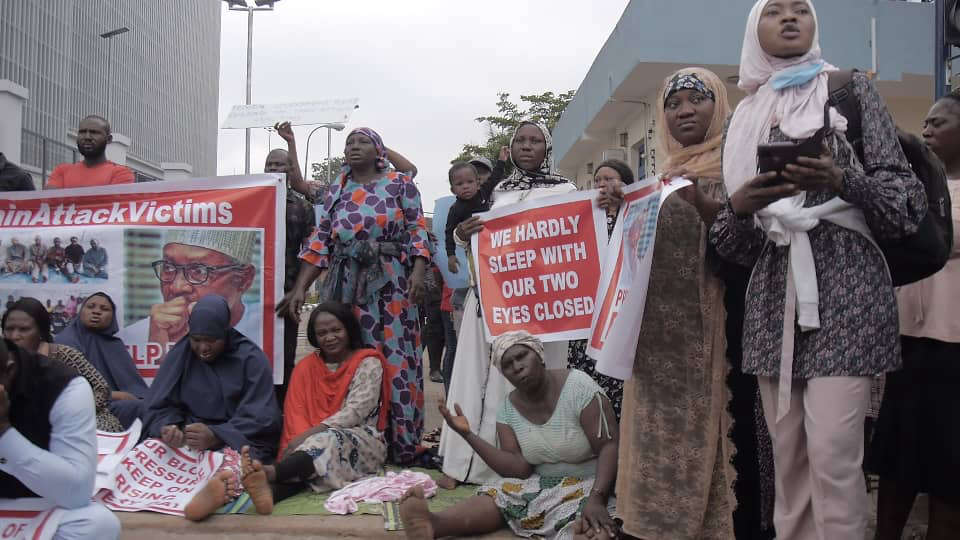 Relatives of victims of the Abuja-Kaduna train attack have picketed the headquarters of the Ministry of Transportation in Abuja.  
The protesters besieged the entrance to the ministry Monday morning and asked the federal government to act fast to secure the release of their relatives.
A spokesperson for the protesters, Ahmed Ibrahim Aruwa said the protest will be regular until the government gives them a positive response.
The protest may have been sparked by the release of a new video showing the bandits flogging some of their captives.
In the video, the terrorists vowed to abduct President Muhammadu Buhari and the Kaduna State governor, Nasir El-Rufai.