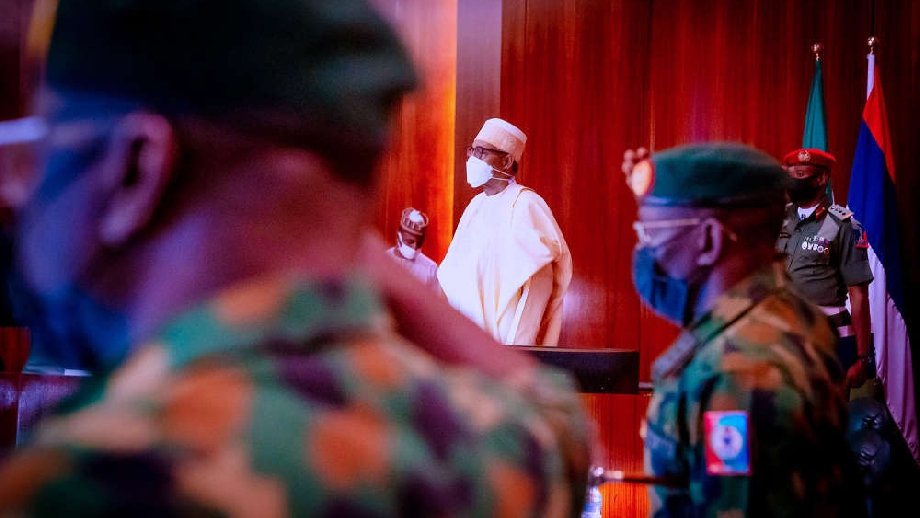 The National Security Council (NSC) considered a nationwide ban on commercial motorcycles (okada) and mining.
The ban on mining would help in cutting a suspected source of funding for terrorism and the prohibition on okadas would make it difficult for terrorists to move around easily, according to the Attorney-General of the Federation, Abubakar Malami.
"The government will look at that possibility with particular regard to restrictions on use and distribution of motorcycles among others which is the most conventional means being deployed by terrorists," he said after a National Security Council meeting chaired by President Muhammadu Buhari on Thursday.
"The government is looking at what measures to take in terms of bridging, working in terms of associated terms of ransom and indeed the mining activities and otherwise of suspending for the time being mining activities as well by the government.
"Again, other considerations were equally out in place, tabled with considerations of the council with particular regard to correctional service attack, equally there were anticipated resolutions arising from the consequences generated with dereliction of duty."
He also said the government was trying to act fast because terrorists have moved from the conventional ways of funding their activities to mining and ransom-taking.
When asked if he didn't mind that the ban on okadas would have a negative impact on Nigerians, Mr. Malami said the federal government was prioritizing national security.
Government Investigating Kuje Correctional Center Attack
The Minister of Interior, Rauf Aregbesola told journalists after the security meeting, that the government was still investigating the July 5 attack on the Kuje Correctional Centre in the Federal Capital Territory (FCT).
"A preliminary report of what happened in Kuje has been sent to the President but a more detailed comprehensive report will come at the end of the investigation.
"We are on it to identify all those whose action or inaction led to that unfortunate incident.
"And then as he said those who left their responsibilities will have to face the consequences of their action."
The National Security Council meeting was attended by the Chief of Defence Staff; the commanders of the Navy, Air force, and Navy; the police chief, and the heads of other security and intelligence agencies.