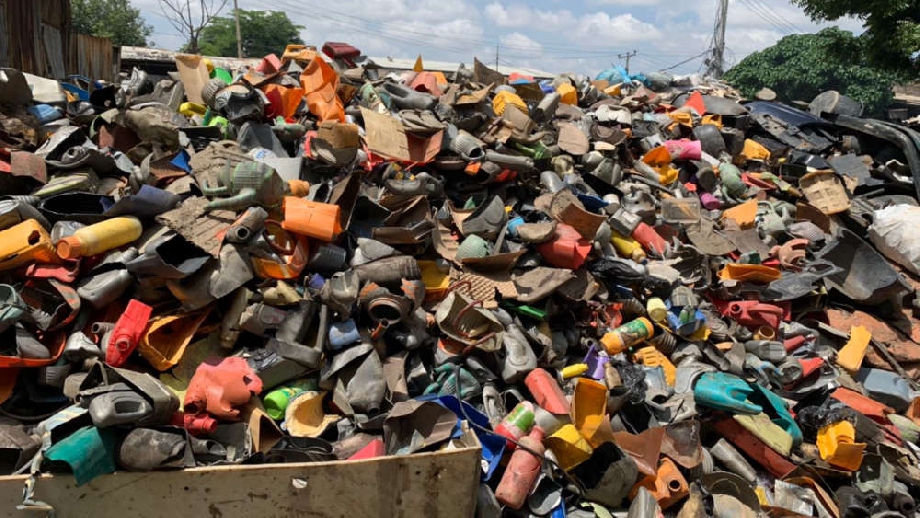 Owning a house is no longer a big deal for informal waste collectors in Kano as the business of turning waste into wealth is booming in the pyramid city.
Even though many perceive it as a dirty and unhealthy business, thousands of scavengers in the city hardly get distracted by this backlash as they continue to cash out daily.
Waste Managers, Scavengers Share Their Experience
Anthony Ayerga is surrounded by empty bottles, cans, nylon water sachets, and other waste materials when Ivisit him in one of the schools he managed.
With his bachelor's degree in botany, Ayerga's passion for transforming waste into wealth couldn't pass unnoticed.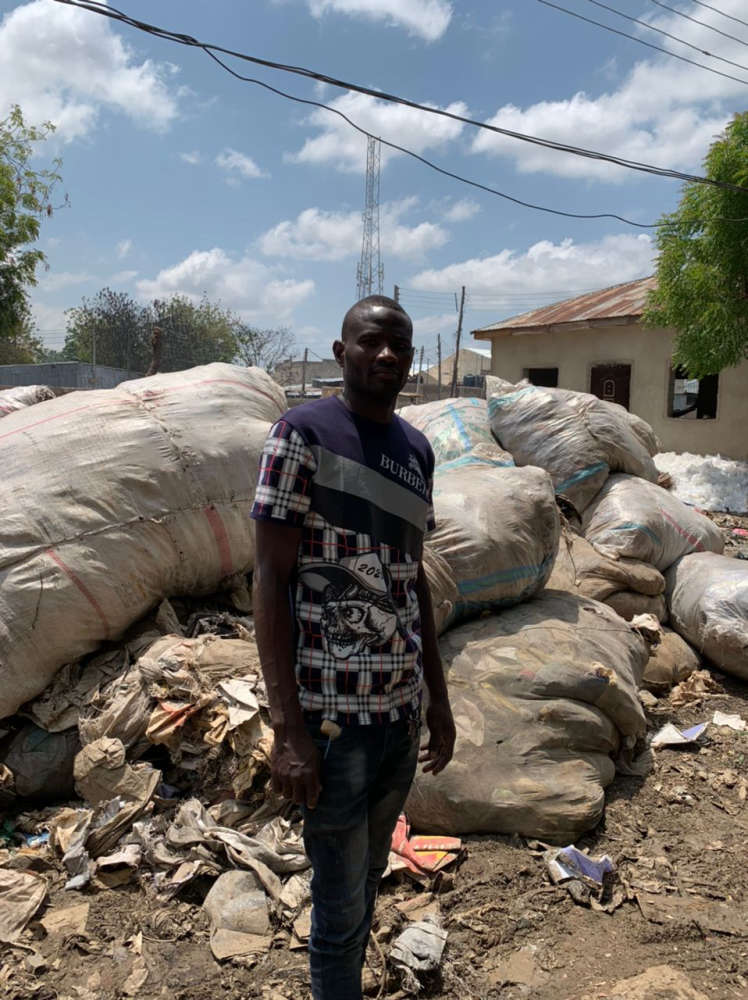 The graduate of Ahmadu Bello University (ABU) tells Nigeria Info FM how he transforms 5,000 tonnes of waste products into semi-raw materials monthly.
"I am into refuse management, cleaning services, and environmental control. The least I charge for refuse per drum is N1,500, and I have over a thousand clients.
We compress the plastic we get and sell them out. In a month I get more than 5,000 tonnes," he says.
Muzanbil Yusuf Dakata who defied the huddle of scavenging being a dirty business by moving from one strategic spot to another has recently upgraded. He is now one of the landlords in Kano.
"My friends and family members used to call me names because I chose this business, but it didn't stop me from hustling.
"I have achieved a lot in this business because I got married in this business, presently I have two kids and I built a house for my family."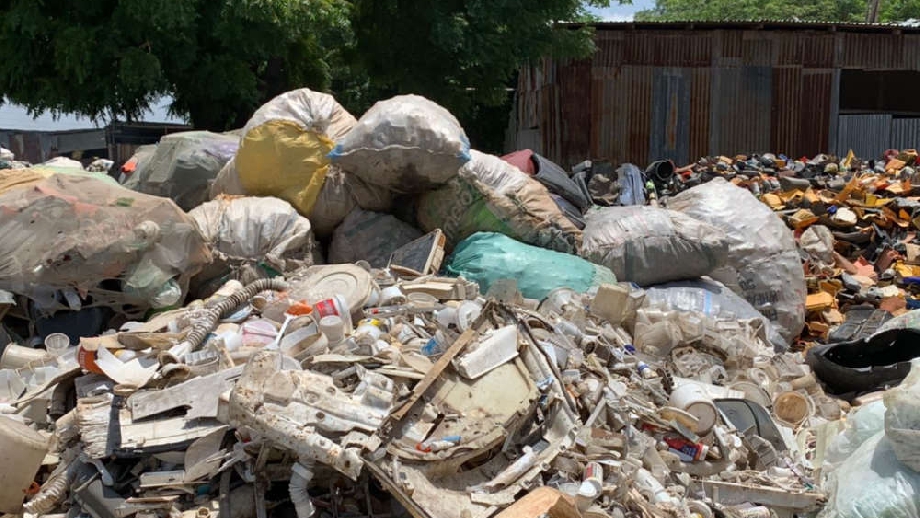 Another Kano-based scavenger, Auwalu Ali, sources his materials from Abuja, Jigawa, and Katsina States, earning at least N30,000 to N50,000 in profit monthly.
"This is the business we know from childhood. I buy and sell plastic bottles.
"I also hustle some of the plastics in Abuja, Jigawa, and Katsina State. If I invest N300,000 for plastic bottles and other scraps, I usually get gains of about N30,000 to N50,000.
Giving insight on the process of recycling, Sanusi Usman Abubakar explains that waste is selected based on colour, crushed with a machine, and washed before it is taken to the recycling machine.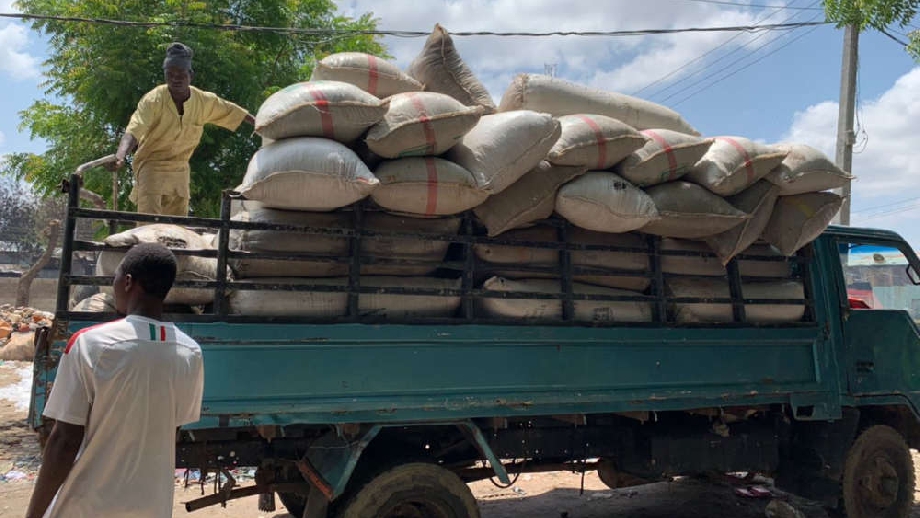 "We select the plastic based on their colours, then we crush them separately. After the crushing, we wash it thoroughly before taking it to the recycling machine," he says.
Challenges Faced by the Recycling Industry
Despite these revelations, the lack of a policy to control waste management practices, poor electricity supply, and the inadequacy of existing infrastructure to manage the amount of waste generated are key challenges the sector faces in the state.
With a population of over 200 million, Nigeria generates over 32 million tonnes of waste annually with plastic accounting for 2.5 million tonnes.
Kano State produces 96,000 tonnes of that waste. Sadly, 83 percent of the total volume of land-based plastic waste ends up in the ocean and dams.
Kano Government, Capegate Seal 20-Year PPP
To maximize the 96,000 tonnes of waste, Capegate Investment Company sealed a 20-year concession deal with the Kano State government on 21 May 2021.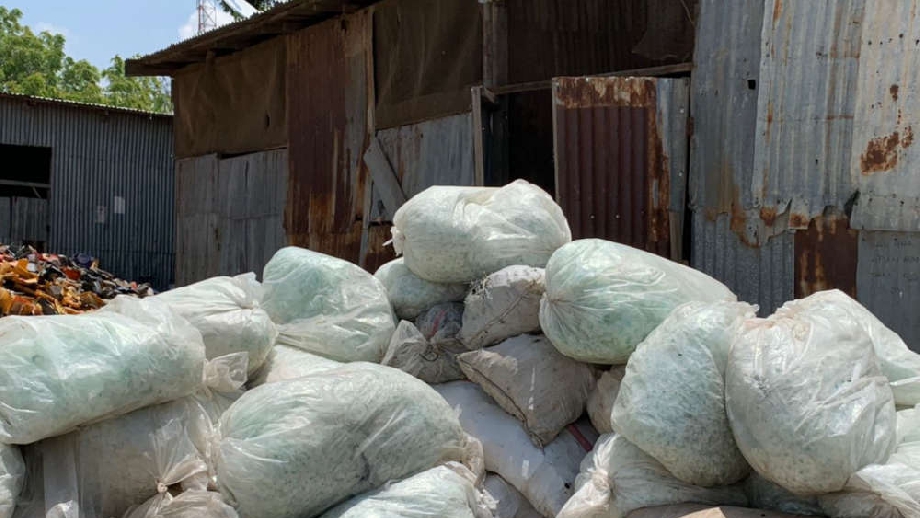 The Public Private Partnership (PPP) is supposed to lead to the generation of 10 MegaWatts of electricity from waste in 2022 and 150 MW in the next five years.
Both parties declined to comment on the update on the shaky deal.
Recycling Industry Underutilised
The chairman of the Kano Indigenous Waste Management Association, Bala Muhammad Tukur is concerned that the recycling industry in the state performing below its potential despite the PPP.
"The industry is still underutilised having seen the amount of waste in terms of plastic that is generated on a daily basis.
"The scavengers don't have the financial power to recycle that much plastic.
"The best approach based on experience is to decentralise waste management in Kano because a few companies that feel they can do it alone were selected. Unfortunately, all of them failed.
"If we can have a hundred companies or more that could be given specific areas to take care of the tendency for them to fail is minimal because the capital they need will not be as much as if they are doing the whole state, especially in a populous state like Kano that has a tonnage of waste that is beyond imagination."