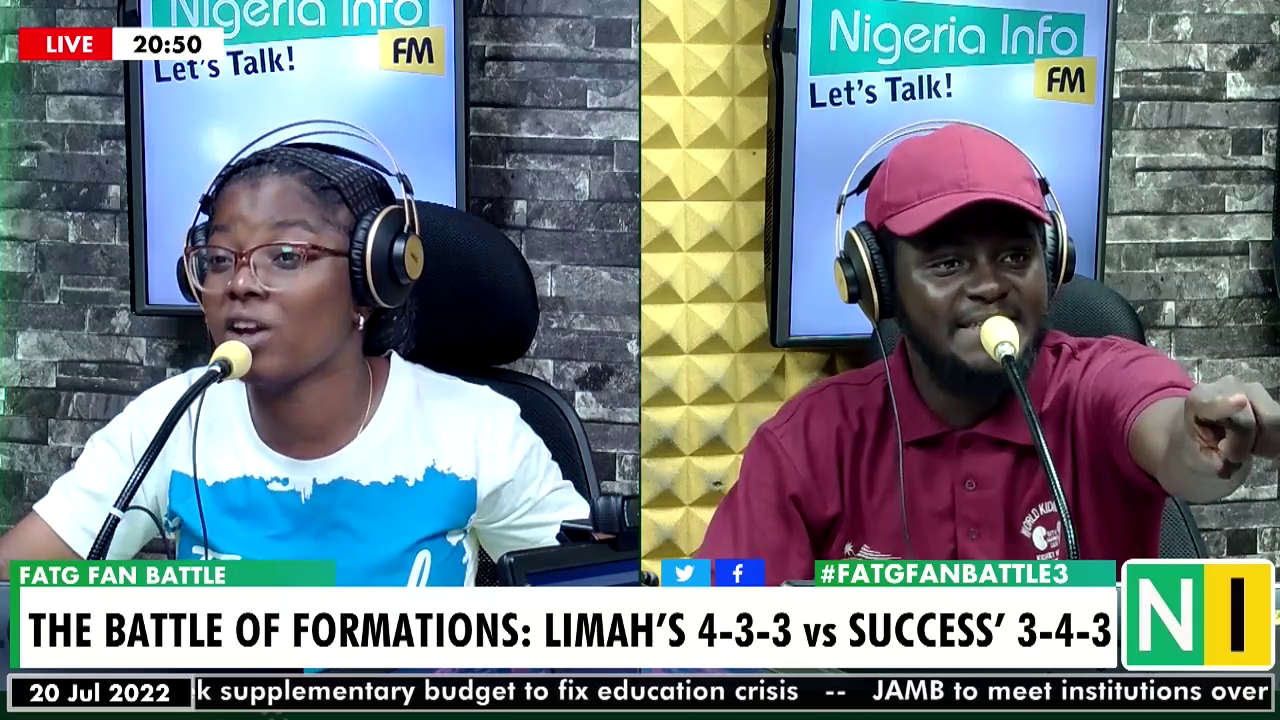 After 5 weeks of informative debates, outright arguments, banter, fun and all-round entertainment, the Femi & The Gang  Fan Battle Season Three Competition came to an end on Wednesday night as Success Omonijo emerged winner of the Grand Prize of One Million Naira.
In what was termed as ' The Battle of The Formations', Muslimah 'Limah' Malik with her 4-3-3 formation went up against Success' 3-4-3 formation.
With Limah and Success using Liverpool and Chelsea as their respective reference clubs, both finalists explained their formations, explained how they'll break down the other's formation (round one), battled head-to-head (round two) and answered hypothetical questions (round three).
After these three rounds, Success emerged winner, with his first round 100-0 win proving important after the second and third rounds ended in a tie (50-50).

A deserved win for Success, who fought hard after losing his first contest. For Limah, despite losing, she has left her a mark that wouldn't be forgotten anytime soon.