The Kano State Emergency Management Agency (SEMA) has confirmed the deaths of 23 people following flooding caused by the overflow of water from Tiga Dam.
The overflow from the dam situated in Bebeji Local Government Area happened after heavy downpours in Kano, Kaduna, and Plateau States.
The Executive Secretary of SEMA, Dr. Saleh Jili told a news conference that the agency's post-emergency assessment showed that another 102 people were seriously injured.
Over 16,644 farmlands in Rano, Bebeji, Warawa, Wudil, and Dawakin Kudu Local Governments were washed away in the last 10 days, according to Dr. Jili.
12,637 houses have also been destroyed as the water continues to overflow.
"So far, we can confirm that 23 people died following the flood, while 102 people were seriously injured.
"In the last 10 days, we have the record of 16,644 farmlands that was washed away, while 12,637 houses were destroyed," he said.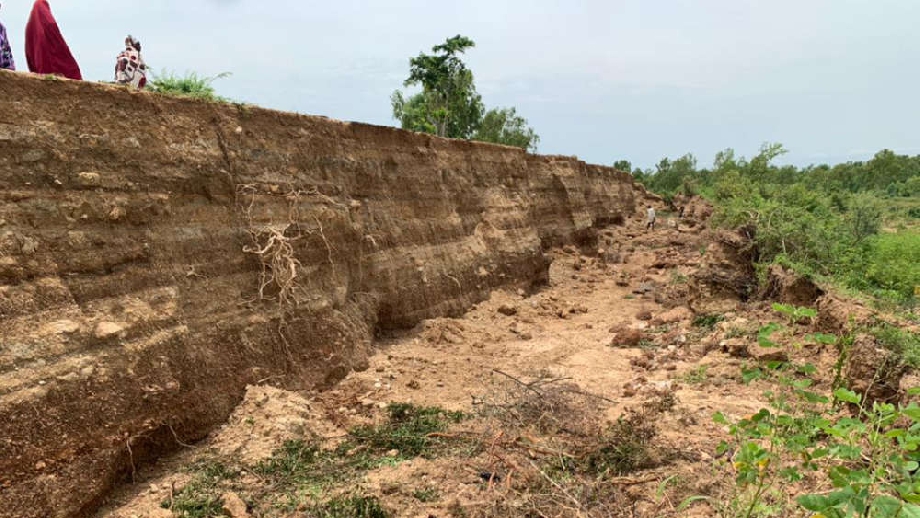 Dr. Jili further revealed that the state government has provided an Internally Displaced Persons' camp to accommodate some of those who have lost their homes.
"It has space for 700 people," he pointed out.
Despite the catastrophe flooding, the site Contract Coordinator of Transforming Irrigation Management in Nigeria (TRIMMING), Engr. Sabi'u Dan Mallam believes the Tiga Dam is in good shape.
Engr. Dan Mallam said the body has reopened some of its water canals to irrigation farmers in Kano to avoid further disaster.
"Currently, Tiga Dam is in good shape. Due to the inflow of water from Kaduna State, we have opened our water canals for irrigation farmers.
"This has reduced the pressure on the dam and even the spilling of the water has also reduced."