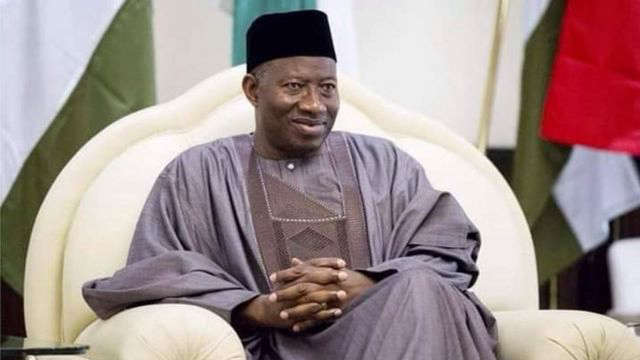 The thought of former president, Goodluck Jonathan running for the presidency in 2023 seems to be troubling some members and supporters of the ruling All Progressives' Congress (APC).
#APCRejectsGEJ trended on Twitter Thursday morning, as some members of the party who do not like the idea of the former president's perceived interest bared their minds.
Some of them believe Mr. Jonathan will do badly if he returns to State House, Abuja.
They also opine that Nigerians would have no choice but to vote for the People's Democratic Party (PDP).
Jameeler says Jonathan becoming president would sink the APC.
-If APC gives Jonathan a free presidential ticket, what then becomes of those who have been Party members from inception who have laboured to build the party???

#APCRejectGEJ!!
pic.twitter.com/Fvh96DNOkJ

— Nurse Pearls (@NursePearls) May 5, 2022
Racheal on the other hand is of the opinion that Jonathan becoming president would be an indictment on President Muhammadu Buhari.
We will do everything possible to prevent the Jonathan project from taking place because it will sink our party.#APCRejectGEJ pic.twitter.com/SLOEgpMNLu

— 670CKCH41N 🎲 (@thatboyspleez) May 5, 2022
Last month, supporters of Goodluck Jonathan besieged his office in Abuja with posters and leaflets demanding that he joins the race for president.