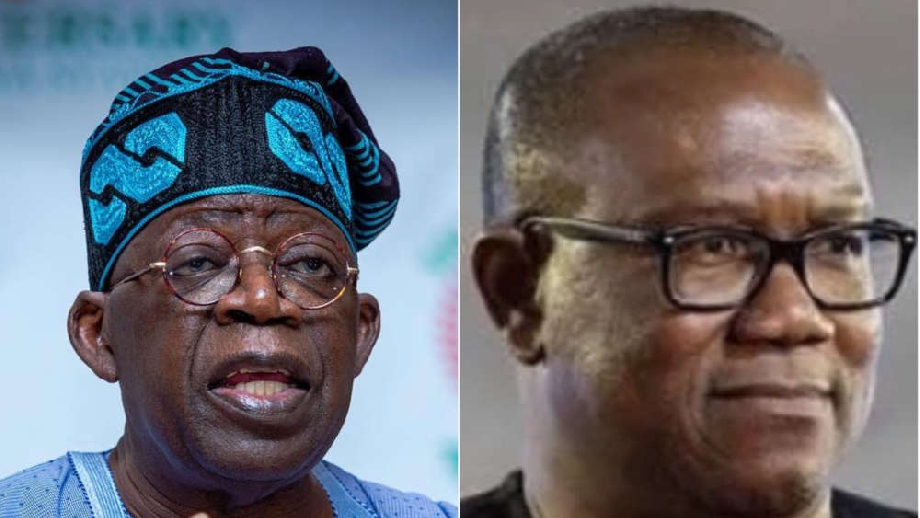 The hashtag #Labourchallenge dominated Twitter last week, after the presidential candidate of the All Progressive Congress (APC), Bola Tinubu said the Labour Party will labour to death.
In his words ''Parties like Labour; they will labour till they die. God will not make you labourers."
Tinubu said this while campaigning for the re-election of Gboyega Oyetola as the Governor of Osun State.
Tinubu Lays Curses On Labour Party

The presidential candidate of the All Progressives Congress, Bola Tinubu, has slammed Labour Party.

Speaking at the Osun APC mega rally on Tuesday, Tinubu derided Labour Party as being folks who are doing physical labour. pic.twitter.com/f098IaT7S7

— Punch Newspapers (@MobilePunch) July 13, 2022
In response, the presidential candidate of the Labour Party (LP), Peter Obi said there was dignity in labour.
There's dignity in labour - Peter Obi says while campaigning for Yusuf Lasun, Labour Party's candidate for Osun state gubernatorial election pic.twitter.com/keGepxURlK

— GistReel.Com (@GistReel) July 13, 2022
Nigerians quickly jumped on the comments of the two leading presidential candidates by tweeting with the hashtags #Labourchallenge and #Dignityinlabour.
Many people shared pictures of themselves and the kind of job they do.
The pictures were posted with engaging captions to point out that there is #DignityinLabour.
#LabourChallenge#ThereisDignityinLabour
Na plumber we be we no kee person
We will not labour in vain pic.twitter.com/EFqn09XXzU

— Toheeb Adigun (@ToheebAdigun2) July 14, 2022
#LabourChallenge I'm a chef/baker, a culinary instructor. I'll never labour in vain as God liveth. pic.twitter.com/RcWRokFJMU

— Scofield Sylva 💡 (@Scofield_sylva) July 14, 2022
I'm a final year medical student👨‍⚕️ and a tipper driver🚚 in Enugu . There is dignity in #labour.#LabourChallenge pic.twitter.com/5oxVJ5r1xv

— Chinedum Benjamin (@Chinedumbenja) July 15, 2022
We don't do drugs, we don't encourage abgero, we hustle legitimately. Na Solar/Inverter work I de do. My work, my Labour, My Joy. #LabourChallenge pic.twitter.com/rWsYxZG9Pd

— Lite (@piusaron112) July 15, 2022
The trend appears to be pushed by the supporters of the Labour Party's presidential candidate, Peter Obi who said he is committed to ensuring a society where citizens earn from their labour.
So guys, EscoBAT said we will Labour till we d!e.

So typically, y'all know we'll turn it into a fun challenge righttttt???? Right!

So plaster pictures of you at your hustle, with the hashtags #DignityInLabour #LabourChallenge

Leggo guyssss! 🤸🏾‍♂️🤸🏾‍♂️ pic.twitter.com/P8jXr7gwBq

— KWEKU THE HUSTLER, FOCUSED ON SELLING PETER OBI (@urchilla01) July 14, 2022
Tinubu want you to pay high tax but not ready to use the revenue to better your life.@PeterObi wants a working society where you earn from your Labour and live a dignified and economically stable life as a respected citizen.#DignityInLabour #LabourChallenge pic.twitter.com/06zcniP9FP

— FS Yusuf (@FS_Yusuf_) July 14, 2022
#MakeWorkPay

Read it in pidgin English. Let's trend it.

There has to be dignity in Labour for the first time in our country's history.

— Mo-Mo💙 (@Morris_Monye) July 15, 2022
Fellow OBI-dients, join the #Labourchallenge because there is dignity in Labour. Send a pic of yourself, friends or family whilst at work. Use the opportunity to even promote your labour under this handle.
Oya, let's mouve! #PeterDatti2023

Korepe David Hundeyin Funsho Williams pic.twitter.com/Fm1IRjmcZu

— Judith Akatugba (@judithakatugba) July 14, 2022