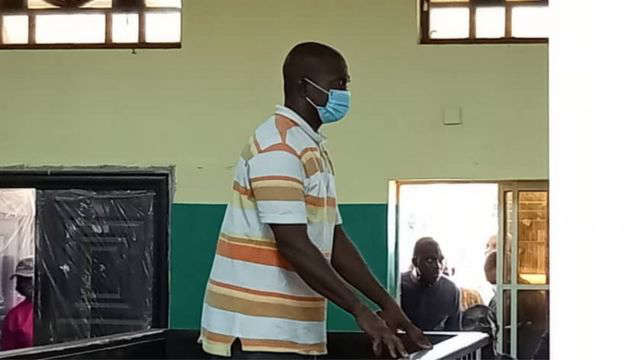 The trial of BRT driver Andrew Nice was again stalled at the Lagos state High court following the absence of the defense lawyer.
At the resumption of plenary today, the court was informed of the absence of Andrew Nice's legal team by the Lagos State Director of public prosecution Babajide Martins.
As you may know, the trial of BRT Driver Andrew Nice has faced setbacks following the absence of the lead defense counsel and members of his team.
Our correspondent reports that no member of the defense counsel was in court, making it the sixth time in a row.
Justice Sherifat Sonaike subsequently adjourned the case to tomorrow, Thursday the 29th of September for the continuation of trial.
Andrew Nice Ominicoron is facing a five-count charge including the murder of his Passenger, 22-year-old Oluwabamise Ayonwola, rape, and sexual assault of two other women.