The vice-presidential candidate of the All Progressives Congress (APC), Kashim Shettima has met with President Muhammadu Buhari at State House in Abuja.
The meeting took place after Mr. Shettima was unveiled as the running mate to Bola Tinubu at a well-attended ceremony at the Shehu Yar'Adua Centre.
The vice-presidential hopeful was accompanied by the Governor of Borno State, Babagana Zulum.
The presidential candidate of the APC, Bola Tinubu was however not present at the meeting.
President Buhari expressed his happiness with the choice of Mr. Shettima as Asiwaju Tinubu's running mate, according to a statement from the presidency.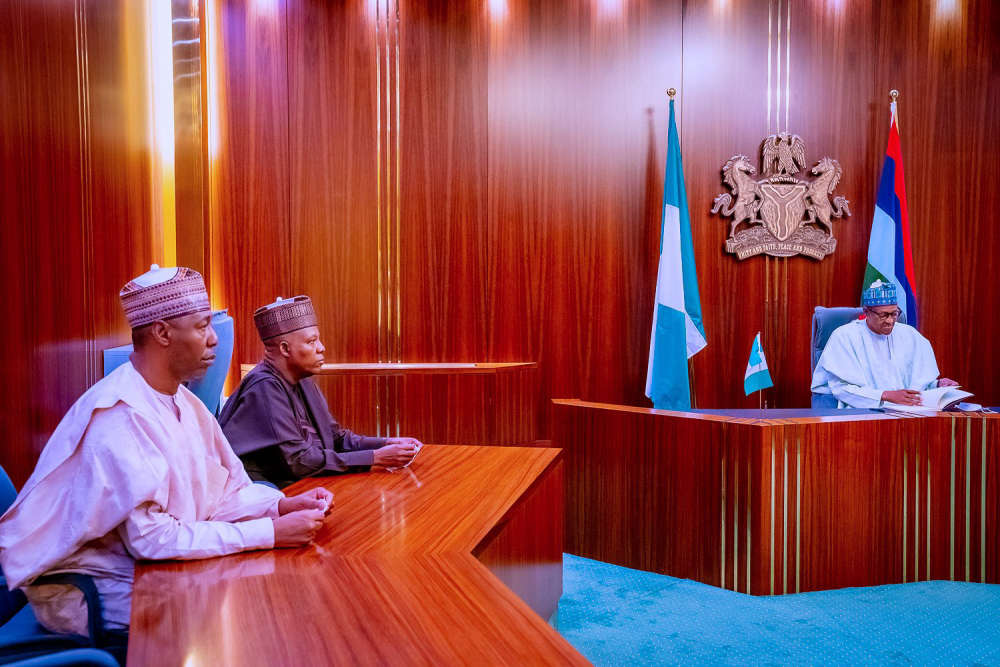 "I wish you the best. Your consistency in the party is very respectful.
"You served your two terms as governor and finished well. You have kept in touch with your base.
"At every important occasion or event, you are maintaining support for the one who succeeded you," the statement reported President Buhari to have said.
"I will respond to your speech when I am handing over to you and your boss. God willing, you are going to win," the president also reportedly remarked.
After meeting with the president, Mr. Shettima said he came to show his gratitude for the President's support and endorsement.
"We owe him a debt of gratitude. He deserves to be celebrated and we are here to thank him, most sincerely from the bottom of my heart."
The vice-presidential candidate said he would come back on Friday with a larger delegation.