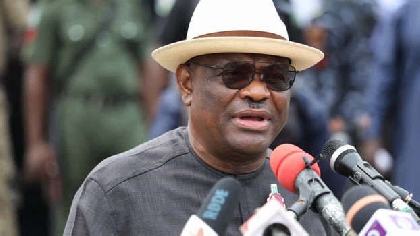 Rivers State governor, Nyesom Wike pulled no punches at the commissioning of the Police Special Protection Unit in Omagwa, Rivers State where he accused the Niger Delta Development Commission (NDDC) of being "a cash cow for politicians."
According to Wike, "Every now and then, the (NDDC) MD will be running to Abuja to seek from the office of the SGF, from the Presidency before, which contract to award, when they are not even contractors. But once they pay the first one, all of them will just abandon it.
"Let nobody say that the problem of NDDC is only of the Niger delta, No!
"The problem of the NDDC is the entire Nigeria. So now that you have promised us that you are going to change to make sure that NDDC will work, let them work."
Also at the ceremony, the controversy involving the Minister of Niger Delta Affairs, Senator Godswill Akpabio and Wike took a new twist.
Akpabio in his speech had insisted he would not describe Governor Wike as a "performing governor" until he defects to the ruling All Progressives Congress (APC).
"Your Excellence, the Governor of Rivers State, because you are not yet in APC, I will not call you a performing governor," Akpabio said.
"But the moment, you come I will call you a performing governor. I know that even the praises we are heaping on you today shows that you are clearly in the wrong direction. So, it's time for you to come to where you are appreciated," the minister added.
Senator Akpabio also promised to complete the Eleme/Onne axis of the East West Road so that the APC will not be mocked by Governor Wike.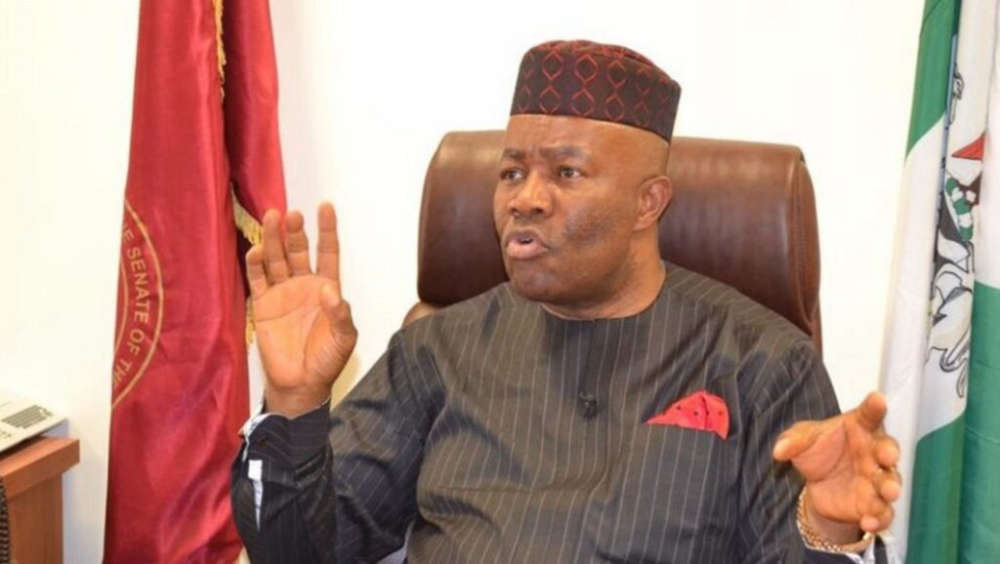 "Everything will be done to ensure the completion of that road. From Warri in Efurun all the way to Oron.
"The most dangerous part right now is Eleme junction. If we delayed at all, it was because you were touching a lot of federal project so we thought you will touch that area.
"Since you have neglected to touch that area, we assure you that we are already on the road. RCC (Reynolds Construction Company) has started work.
"I am sure you are leaving that one so that you will use that one to mock us but then I am assuring that we are going to disappoint you because we are going to complete that East-West road and on time."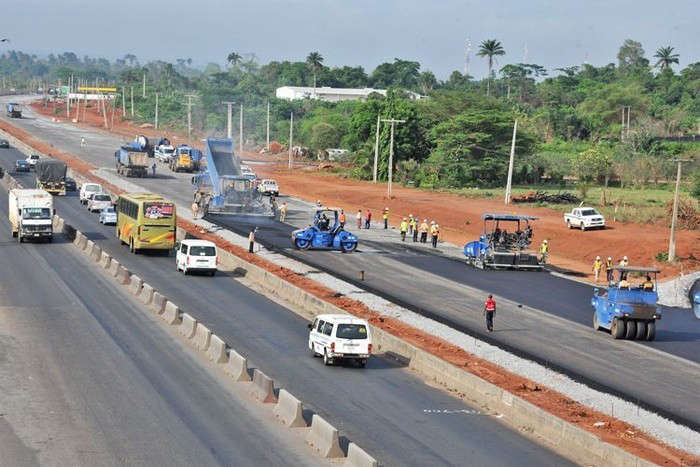 Responding, Governor Nyesom Wike stated that he is comfortable in the Peoples Democratic Party (PDP) where Nigerians still had hope.
And in his now-famous mocking tone, the Rivers governor wondered if the minister was turning the event "into a political rally."
"I thought you came fully to commission this project, I didn't know that\t the former governor, and governor Akpabio will turn it into a political rally," Wike quipped.
He added: "But let the record be straight, I prefer to stay where there is malaria than to go where there is cancer. Malaria is treatable, Cancer at 4th stage, you are likely to die. I don't want to die now. So, I'm very comfortable to remain where Nigerians have hope."
Governor Wike also threatened to block access to the Niger Delta Development Commission (NDDC) office on Eastern By-Pass in Port Harcourt City if the NDDC management do not bring the funding agreed to reconstruct the road.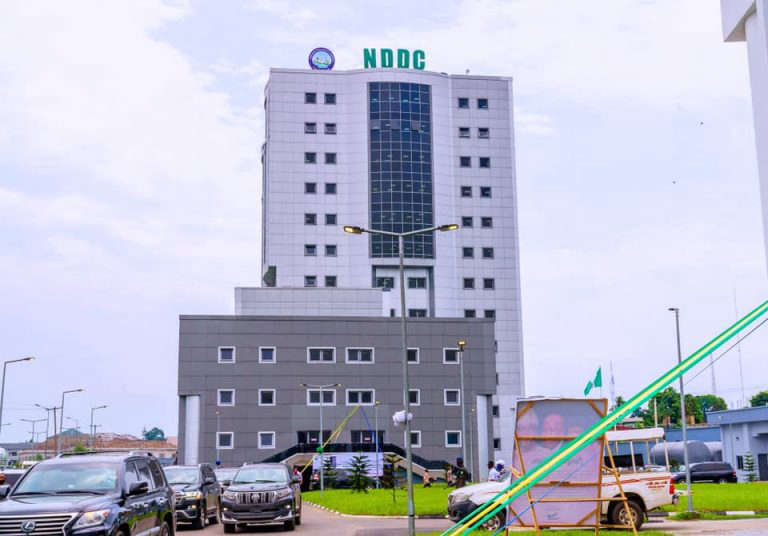 "Mr. Minister, you are here now. You and the MD told me in Government House that you were going to bring N2.5bn, the state government will bring N2.5bn for the dualization of the eastern by-pass.
"As I speak, you have not brought one naira. Meanwhile, the road is almost 35% ready. If you don't pay, I will make sure you won't use that road to your headquarters, because I'm not a Father Christmas."
"There's no collaboration we have had with the NDDC that they have completed one," Wike alleged.
The Mother and Child Hospital, we brought our own part of the money. NDDC did not bring a dime. Ok, refund us our money, it was a war."