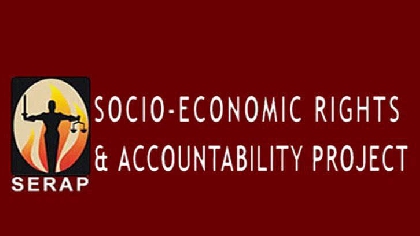 Socio-Economic Rights and Accountability Project, SERAP has defended its numerous lawsuits against the government.
SERAP's Deputy Director Kóláwolé Olúwádàre in a chat with Nigeria Info says the several lawsuits against the government usually follow several request letters ignored by government agencies.
"Before any deliberation about the lawsuit, SERAP would have written an open letter or advisory to some public officers or institutions by way of request asking for some specific things to be done," Olúwádàre noted.
"In some instances, these are Freedom of Information requests which are backed by the Freedom of Information Act, the African Charter and even section 39 of the constitution. It is after this has failed that we resort to court. And we know to understand that going to court is the perfectly legal thing to do," he added.
Olúwádàre however regretted the incessant disregard of court judgement by some government agencies.
He said: "it's just so sad that agencies of government would disregard judgement of the court knowing fully well that the judiciary is just another arm of government that operates within the principle of separation powers.
"When we see the executive just disobey those judgements, it undermines the judiciary not only on the administration but also to play its roles within the rule of law.
"Also, we continue advocacy as we are doing right now, hopefully, the government will see reason and obey the laws of the land that mandates the government to bring Judgement to all," he added. Share this: