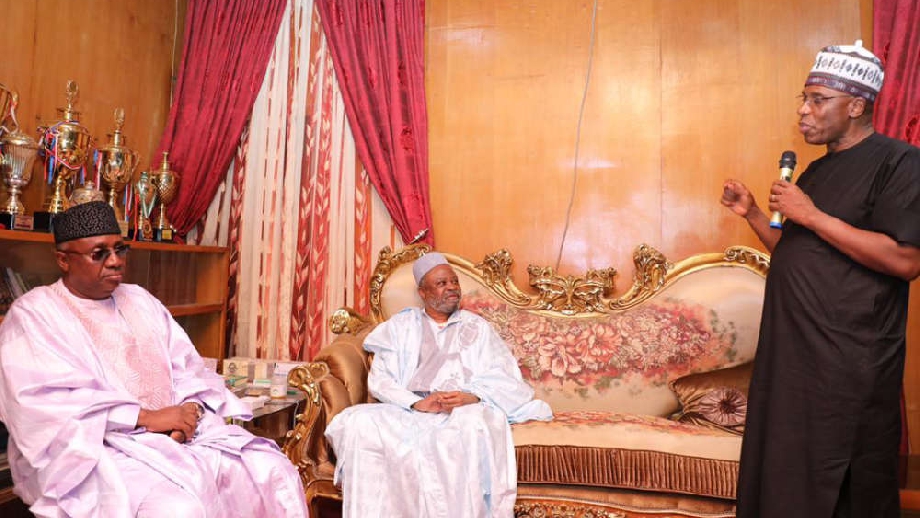 The Lamido of Adamawa, Muhammadu Barkindo Mustapha says Nigerians need to "enjoy the dividends of good governance" the people of Rivers State enjoyed during Rotimi Amaechi's tenure as the Governor of Rivers State. 
The Lamido made the statement when the presidential aspirant of the All Progressives Congress (APC) paid a courtesy visit to APC delegates in Adamawa State.
"I pray to Almighty Allah, to help with your efforts to become the President of this country so that we'll enjoy what Rivers people enjoyed when you were Governor for eight years."
He also prayed that when next the former Minister of Transportation visited the state, he would be visiting as the President of Nigeria.
"I hope that when next you come to Yola, you will come as President of this country."
At the meeting with the delegates in Yola, the leader of the APC in the State, Sen. Jubrilla Bindow told the delegates that Amaechi's antecedents precede him. He added that the former Minister "respects and supports the people of the entire Northern Nigeria."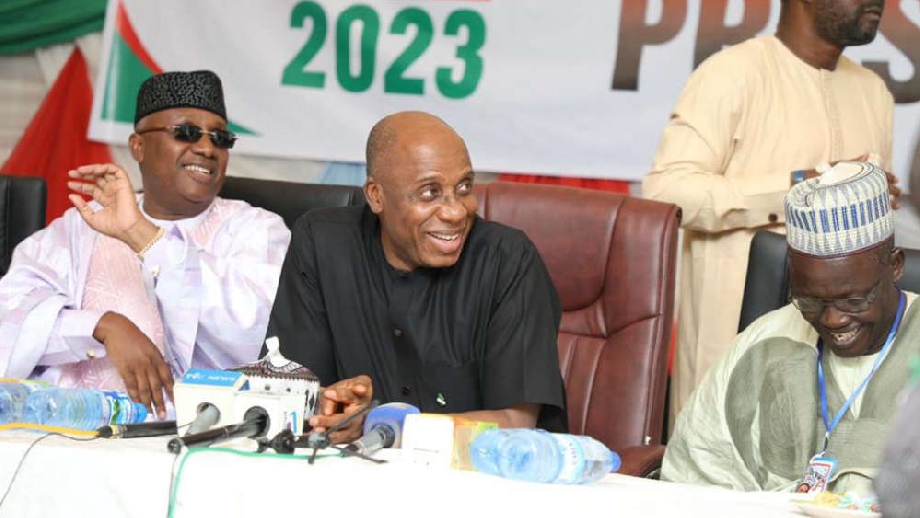 Bindow further urged all Adamawa delegates to vote for Amaechi at the party's National Convention for the good of the state and for Nigeria.
Addressing the delegates, Amaechi charged them to make the "right choice by voting for him to emerge candidate of the APC for the 2023 presidential election."
He remarked that his past records speak for him, adding that he is expecting a lot of votes from Adamawa State.
"If there's a place I'm expecting a hundred percent votes, Adamawa is one of those states.
"We cannot win without your votes. The problem of Nigeria is numerous, but the greatest problem is the followership.
"If you choose the right leader, things won't go bad. Judge me by my past records, do research."
Amaechi Assured of 90% Votes in Taraba
In neighbouring Taraba state, Amaechi has been assured of at least "90% votes" by APC delegates.
The chairman of the party in Taraba State, Barr. Ibrahim Tukur El-Sudi made this known during the presidential aspirant's consultative visit to the party in Jalingo.
"Sir, we are assuring you that 90 percent of our votes will go to you.
"Our Emir has already spoken, therefore you should be guaranteed 90 percent (delegate votes)."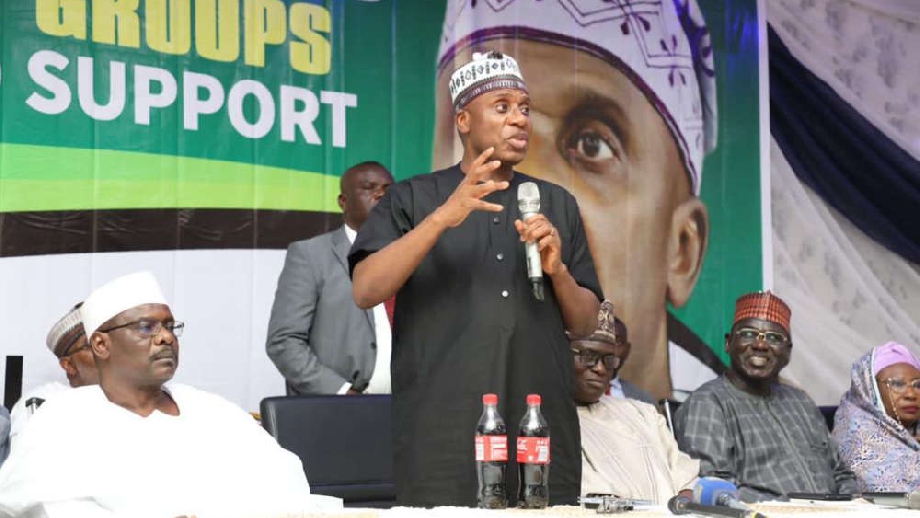 He assured the people of Taraba State that he would "invest in Mambilla (power project)."
"Take it for free, I know what is wrong with Mambilla, because I was among those who went to negotiate it in China.
"The next critical thing I will invest in here is agriculture and the value chain will bring industrial development to Taraba," Amaechi said.
On his part, the Emir of Muri, Alhaji Tafida assured Amaechi whom he said was the first presidential aspirant to visit him of his support.
He also described him as "a man with a national stature and outlook."
He assured Amaechi that the delegates in Taraba would vote for him.