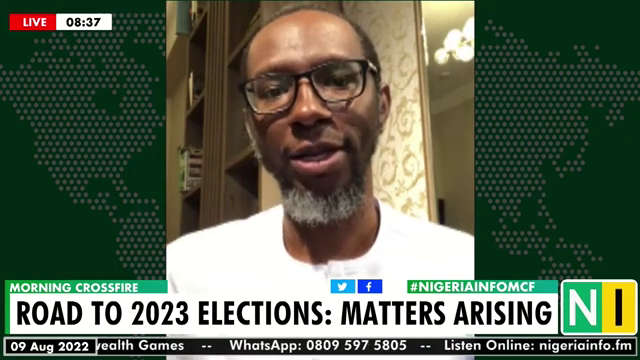 Ose Anenih, a chieftain of the People's Democratic Party (PDP) has explained why the presidential candidacy of Labour Party's Peter Obi, worries him.
In an interview on Morning Crossfire with Sheriff Quadry, Mr. Anenih said he was terrified not because he thinks Obi will win but because of Nigeria's "first past the post" politics.
In explaining, he drew a parallel with the Ekiti governorship election, in which the PDP's Segun Oni, who felt wronged by the results of the primaries, left the party for the SDP and during the election, split votes and polled higher than the PDP candidate.
"Ultimately, the APC which had performed badly for four years won the election," Mr. Anenih added.
The PDP chieftain further said Nigerians need to understand that there is a ruling party and opposition party votes in an election, and "anytime you split the opposition party votes, it favours the ruling party.
"Which is why you see Festus Keyamo, spokesperson for the Tinubu campaign come out to praise Obi because he wants to split the opposition party votes."
Mr. Anenih believes Mr. Obi cannot win but that it would be difficult for the PDP to win without his support.
"I think people that are supporting Obi, traditionally, would have supported Atiku.
"So Obi's emergence affects the PDP votes more than the APC and Tinubu's votes."
Quizzed why he believes Obi cannot win, he posited that the Labour Party presidential candidate doesn't have the national spread required to be victorious in a presidential election.
Ose, the son of the former chairman of the PDP's Board of Trustees, the late Chief Tony Anenih, also spoke his belief that his party's candidate, Atiku Abubakar, is the right person for Nigeria.
Watch part of the conversation below: