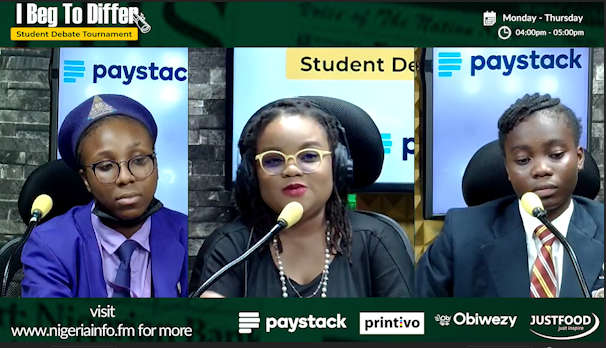 The second quarterfinal matchup of the 'I Beg To Differ' debate tournament on Nigeria Info's Hard Facts saw 14-year-old Andrella Nnadi advancing to the semifinal stage of the debate tournament.
Andrella squared up with 16-year-old Ihuoma Osunkwo on the topic: 'Human Beings Are Inherently Evil.'
14-year-old Andrella, in her argument, insists that humans might sometimes display characteristics of evil largely because of the society they find themselves in.
Osunkwo argued that the incessant wars and violence around the world points to the inherent evil in humans.
Andrella Nnadi qualified to the semifinals after scoring a cumulative of 63 points while Ihuoma Osunkwo scored 60 points.