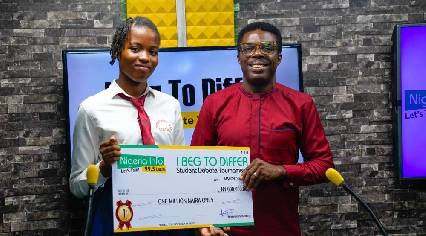 14-year-old Ruth Okorocha emerged the winner of this year's edition of the 'I Beg to Differ' student debate tournament.
The finals of Nigeria Info's 'I Beg To Differ' student debate tournament saw 15-year-old Debrah Pamzat and 14-year-old Ruth Okorocha battle for the grand prize of one million naira.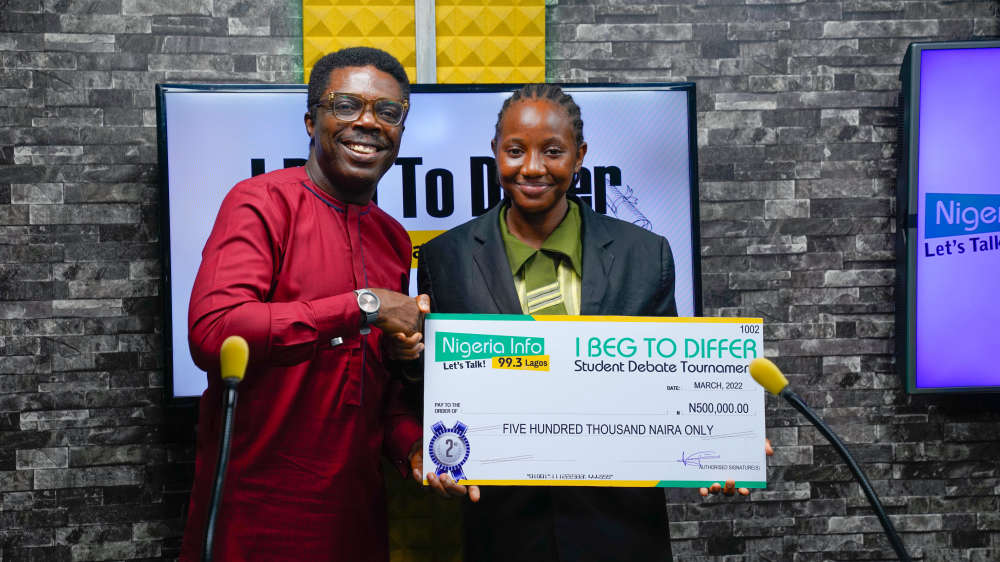 Pamzat, in opposition to the motion that 'Humans Have Free Will', asserts that if humans have free will most Nigerians will certainly choose not to be born in Nigeria.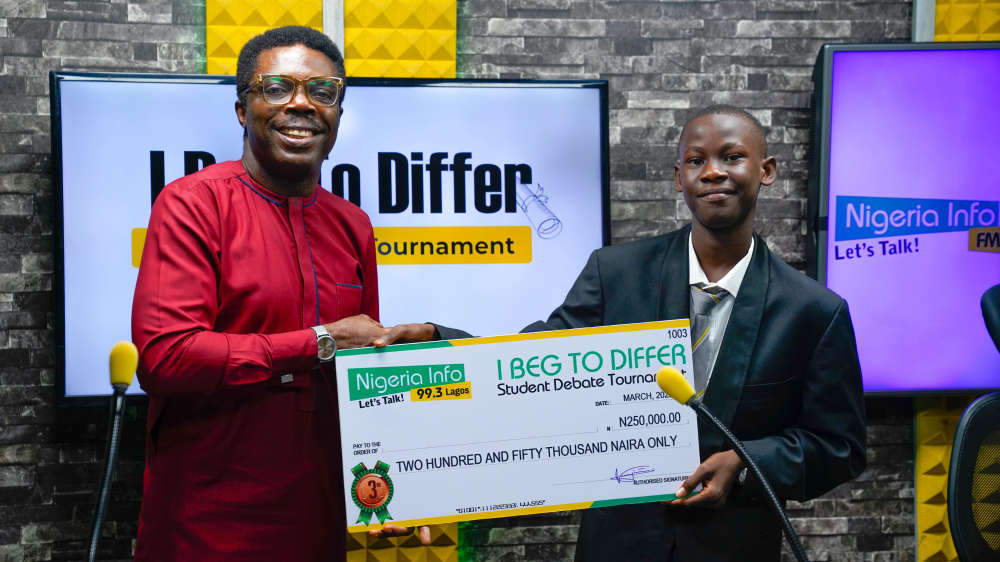 Okorocha, the winner of the debate tournament, asserted that humans are faced with choices every moment of their lives, and they decide which side they wish to be on.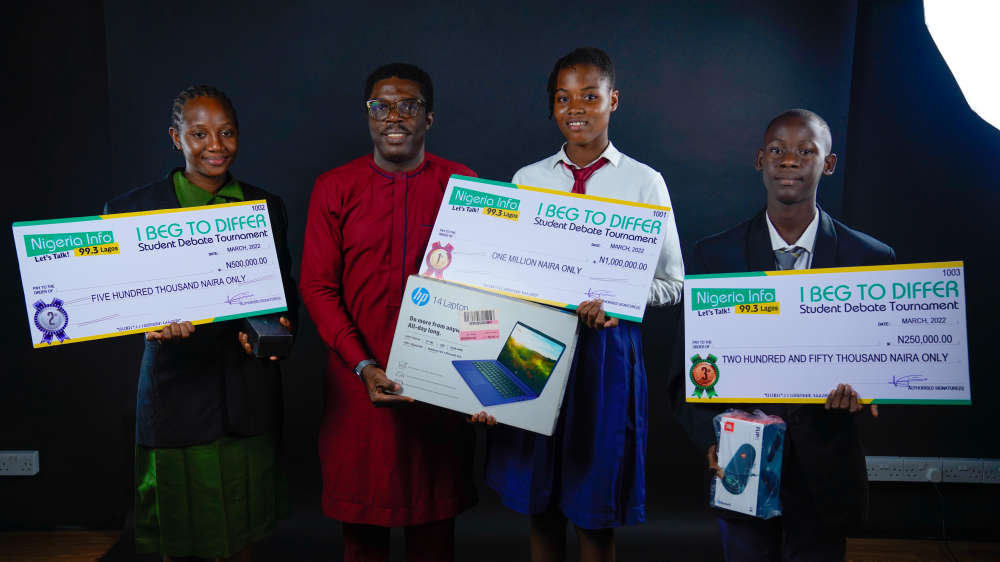 She explained that laws are put in place to curb human extremes despite free will.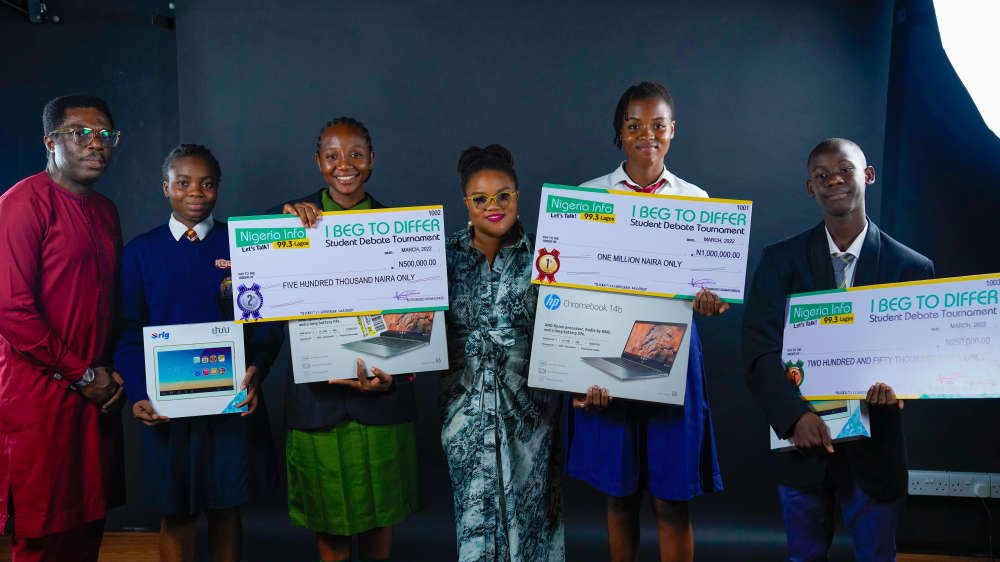 The judges in a split decision declared Ruth Okorocha the winner of the tournament.
In the third place debate, Oladipupo Ramadan and Andrella Nnadi came in third and fourth, respectively.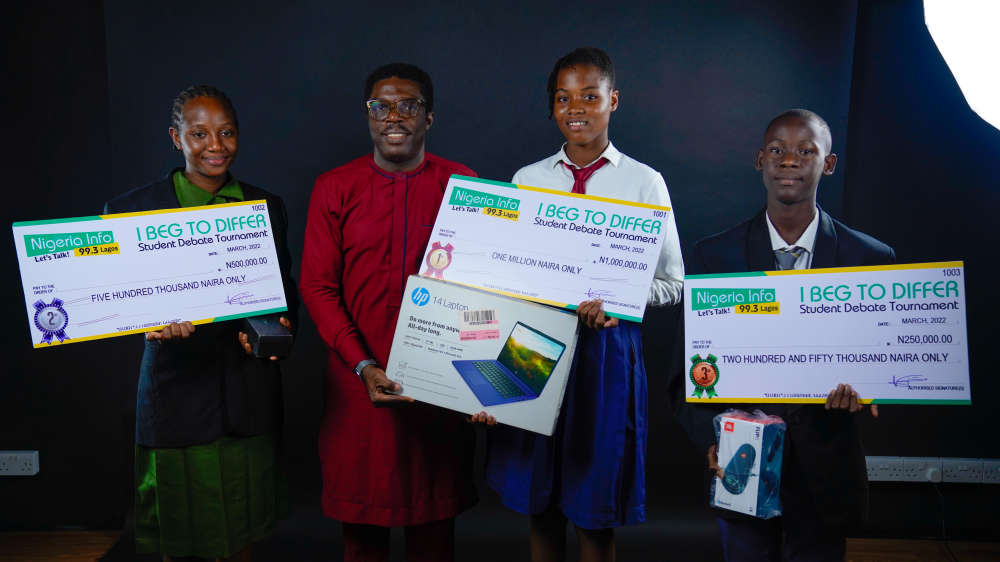 The Group Manager of CoolWazobiaNigeriaInfo. Femi Obong-Daniels, presented cash prizes to the winner and consolation prizes to the second, third and fourth place winners.