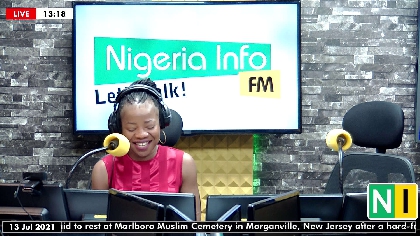 Have you ever encountered a false prophet? I mean someone who pretends to wield some religious or spiritual authority only to discover they were in it to swindle you?
Callers on the Sunny Side shared their fake prophet experiences with Joyce Onyemuwa and boy, our ears are full. Kenny was framed in a theft along with some work colleagues. A trip to a traditional priest somehow saved them all. 😋
Chris was asked to provide an eagle's waste matter as part of ingredients for his wife's healing or pay N180,000 to get it. 🙄 (Lori iro)
And Chi was told she needed to pay money to tie down her husband. Well, she didn't and her husband has been faithful for the past 12 years. Please call me that prophet 😒
Do you have any fake prophet encounters? Let me know in the comment section.