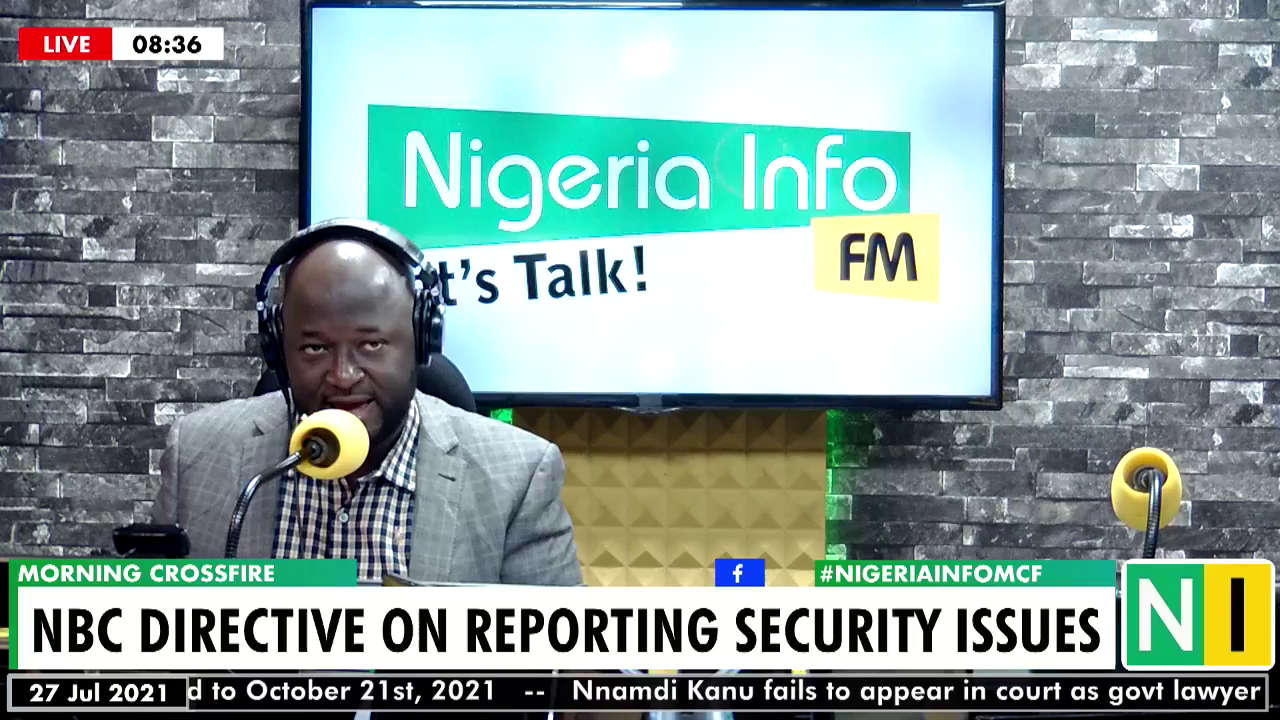 The Broadcasting Organization Of Nigeria (BON) has rejected any move by the Federal Government to gag the press.
In a reaction to an advisory by the Nigeria Broadcasting Commission (NBC) to media houses to stop glamorising insecurity in Nigeria, Festus Kehinde; the Chairman, southwest zone of the Broadcasting Organisations of Nigeria (BON) on Morning Crossfire, stated that the advisory is like telling broadcast stations to abandon their duties.
Speaking to Sherif Quadry, the Chairman further stated that the media is not responsible for the insecurity, hence the frustration over the current insecurity should be channeled to those responsible for keeping peace and order in the country.
See video below>>>>