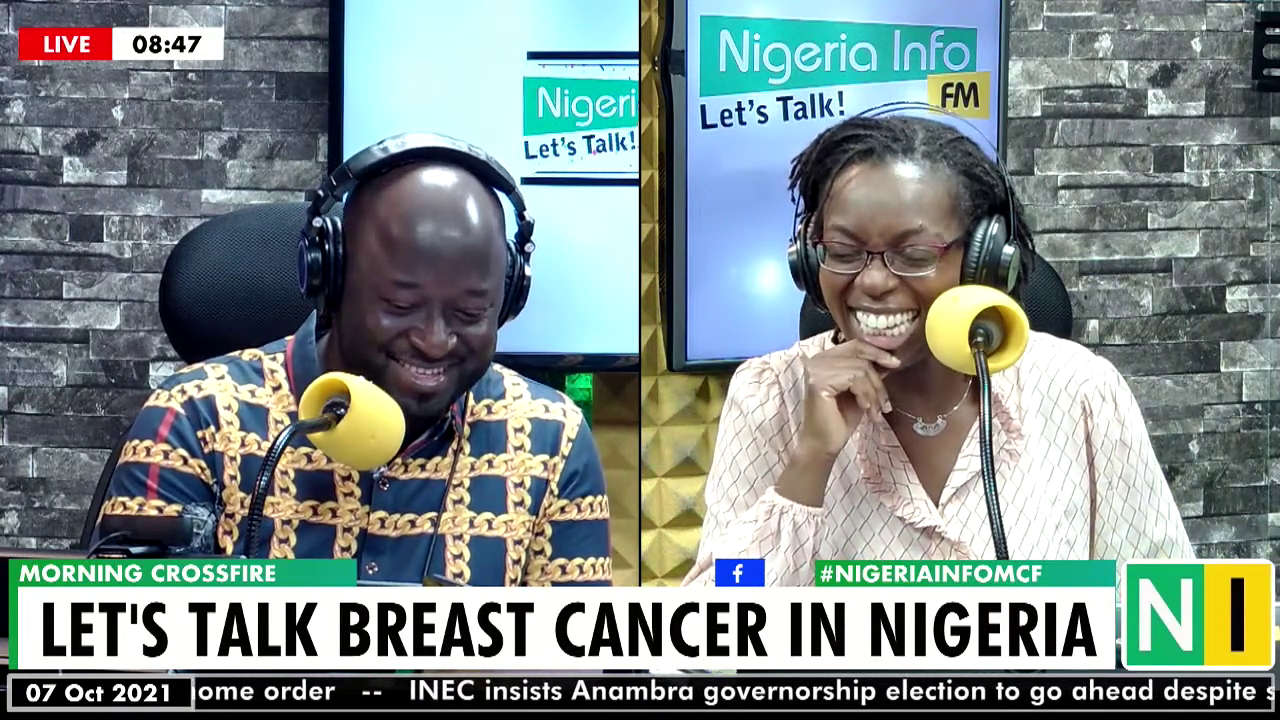 If you are one of those people that believe that sucking a woman's breast will reduce her risk of contracting cancer, you are wrong.
This is according to a clarification made by Oncologist, DR Chinyere Iwuju on the Morning Crossfire with Sheriff Quadry.
She went on to say that no research has found this to be true and it's a tool used by mischievous men.
Speaking more on cancer, the oncologist explained factors that make women more susceptible to cancer; and why men too can have breast cancer.
Watch full video here>>>