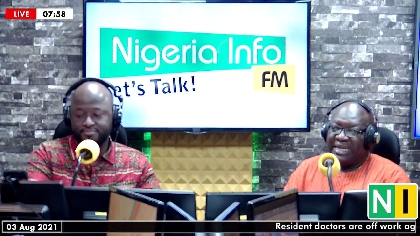 As the Doctors' strike continued nationwide on Tuesday, analyst, Jimi Disu, has sympathized with the plight of doctors in the country but believes that they may have to come up with another strategy to get the required result.
Disu said this while speaking on Dailies Today, a newspaper review segment of the Morning Crossfire with Sheriff Quadry.
Reacting to the strike, he also lamented the current situation of things as unfortunate and questioned the value the government puts on the lives of its citizens.
Watch full video here>>>>