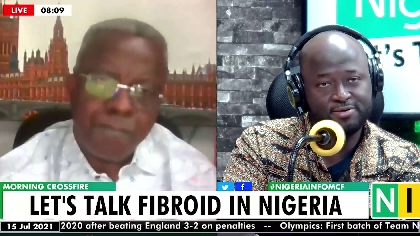 Obstetrician, Dr Abayomi Ajayi has revealed that not all fibroids are treated.
He made this revelation in a chat while discussing the treatment options for fibroid on the programme Morning Crossfire with Sheriff Quadry.
Dr. Ajayi said that in the case of fibroids, there are some you don't treat but instead carry out "expectant management " where you monitor the fibroid to see if it's going to be a problem in the long run.
He went ahead to discuss the options of drugs and surgery. You can watch below>>>>