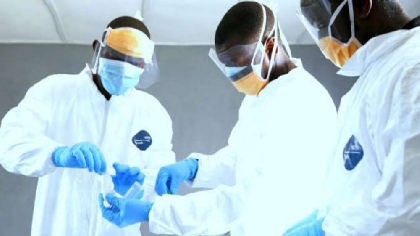 ...Wednesday's cases one of highest in months
Is there a third wave of COVID-19 in Nigeria? This question is pertinent as Nigeria confirmed 973 COVID-19 cases in five days.
According to Nigeria Centre for Disease Control (NCDC) figures, 238 cases on Wednesday amounted to one of the country's recorded highest number of cases in months.
There were 184 infections in Nigeria on Thursday with Lagos (124 cases) recording the highest.
On Tuesday, there were 206; Monday's number was 146 while 203 contracted COVID-19 on Sunday.
There are currently 170,306 confirmed COVID-19 cases in Nigeria according to NCDC data.164,772 have recovered while 2,130 have died.