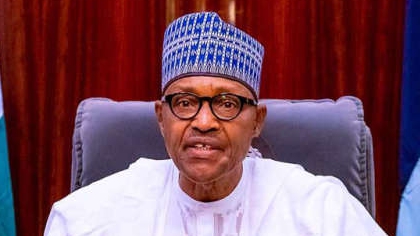 ...We are committed to a better Nigeria, says Buhari
As Muslims around the world celebrate the Eid El-Adha festival, President Muhammadu Buhari has congratulated Nigerian Muslims on this year's event.
Buhari stated this in his Sallah message titled 'Eid-el-Kabir: President Buhari extols the sacrifices of Nigerians, urges patience as government addresses hardships'.
The President also explained that the increase in rams, cows, and food prices experienced in the country is due to flood and insecurity.

He however restated the administration's commitment to make Nigeria a harmonious and prosperous country in which the safety of life and property is assured.
The statement read in part, "Reflecting on current challenges facing the country, the President states that COVID-19 pandemic has taken a heavy toll on the economies of all countries, including Nigeria, in addition to the fact that floods have caused large scale destruction to agricultural farmlands, thereby impacting negatively on our efforts to boost local production in line with our policy to drastically reduce food importation.
"This, he explains, has led to food inflation which the government is working hard to address.
"No government in our recent history has invested as heavily as we are doing to promote local production of about 20 other commodities, through the provision of loans and several other forms of support to our farmers.
"Apart from the destruction caused to rice farms by floods, middlemen have also taken advantage of the local rice production to exploit fellow Nigerians, thereby undermining our goal of supporting local food production at affordable prices.