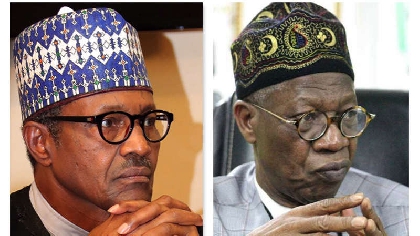 ...Nigerians still use Twitter home and abroad- FG
The Federal Government has argued that it has not stopped Nigerians from using the microblogging site, Twitter.
The FG stated this through a counter-affidavit in response to a motion filed by human rights lawyer, Inibehe Effiong
Effiong in the fundamental human rights suit marked FHC/L/CS/542/2021 is looking to get an order of perpetual injunction restraining the respondents(FG) from further suspending, deactivating or banning the operation and accessibility of Twitter or any other social media service in Nigeria because this will imply a violation of his rights and those of millions of Nigerians.
However, in an affidavit by Ilop Lawrence, representing the federal government and the Attorney General of the Federation (AGF) Abubakar Malami, stated that the suspension of Twitter is not an abuse of human rights because Nigerians are still using Twitter despite the suspension.
The affidavit reads in part: "The applicant (Effiong) and the class he seeks to represent can still operate those Twitter accounts from anywhere in the world and even from Nigeria.
"Nigerians are still tweeting, even at this moment as the ban on Twitter is not aimed at intimidating Nigerians or an infringement on the rights of Nigerians to express their opinion.
"The respondents (Federal Government and AGF) have never stopped the applicant (Effiong) and the class of persons he seeks to represent from voicing their opinions to access government information and offer criticism where necessary."
Recall that the Federal Government had on June 4, 2021, announced a ban on Twitter. The Minister of Information and Culture subsequently accused the social Media site of undermining Nigeria's corporate existence.