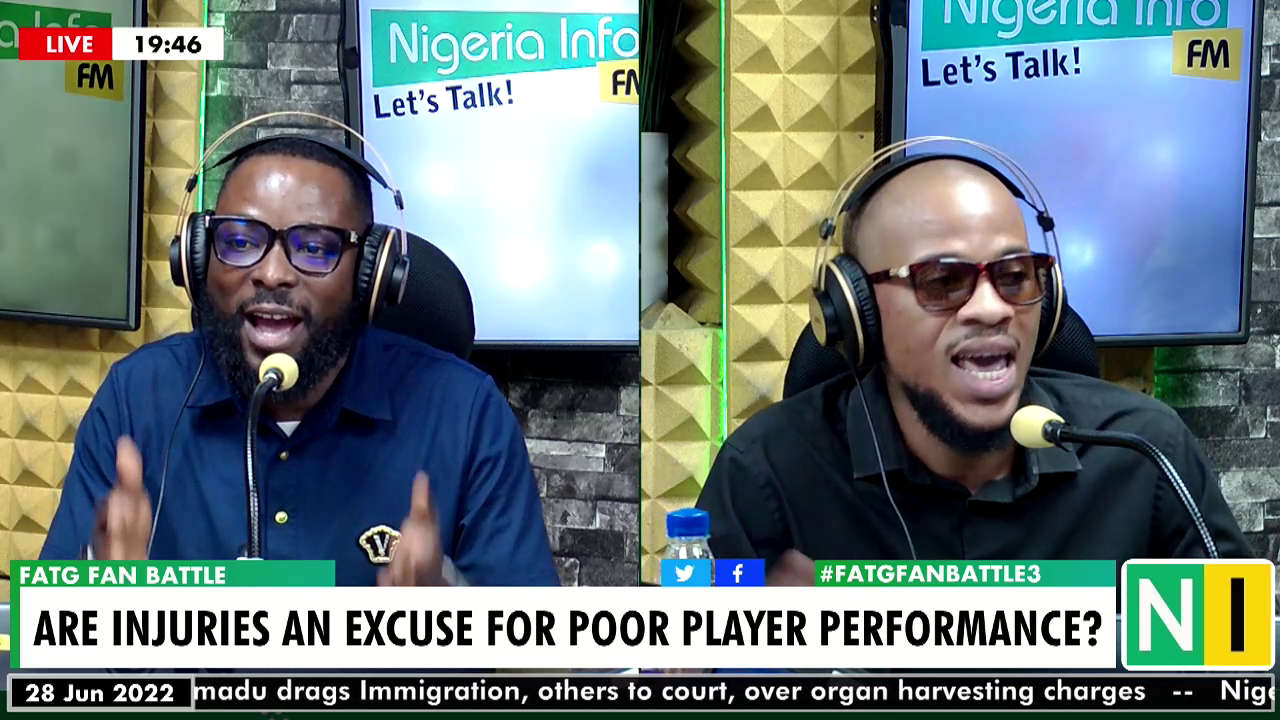 The Femi & The Gang Fan Battle season 3 is at its round-of-24 stage with contestants battling it out for the N1 million grand prize.
Tochukwu Maduekwe, a third-best-placed finisher in the previous round, battled against Temidayo Ogedengbe, a winner in the previous round.
Both participants debated the topic "Are injuries an excuse for poor player performance?"
In an interesting debate, both contestants made their points known with Tochukwu stating that injuries happen but good players will always bounce back. Temidayo argued that injuries affect players differently and as such can be an excuse for poor performances.
After a heated head-to-head and closing session, it was time for votes with Tochukwu winning the call votes. Temidayo rallied back winning 2 of the 3 votes from the judges but it was ultimately not enough tad Tochukwu swept the votes on Twitter and Facebook winning overall 60-40.
The second battle of the night saw Ifeanyi Eric take on Titilope Osilaja for a place in the next round of 16.
The two contestants battled on the topic "Dortmund and Ajax have been termed as selling clubs over time based on the rate at which they sell their best players. Is that a good strategy to approach football?"
Ifeanyi, in defending the approach cited that these clubs will derive joy when they see the players they've sold winning trophies and being successful for other clubs.
Titilope, who controlled the matchup, stated that football aims to win trophies and fans do not celebrate selling their best players to other clubs.
After the head-to-head and closing arguments, voting commenced with Titilope sweeping 100% of the votes from the callers, judges, and social media.
Tochukwu was adjudged the best performer of the two winners on the night, while of the two losers, Temidayo was saved.
This meant the end of the road for Ifeanyi who didn't do enough after a good performance in the first round.