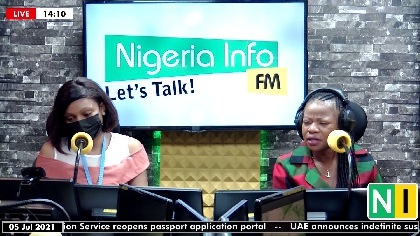 On today's episode on the Sunny Side, it was quite a surprise welcoming Small Doctor, the popular music star, in the voice of our callers, as they hint on different angles of a popular line of his song "if you no get money, hide your face" in series of reactions to Joyce's million-dollar question, "Does everyone love money?
According to Ngozi, everyone loves money; anything else is self-deceit.
Ajayi on the other hand decided to get personal with the Sunny Side show host. In his words "Joyce, you no get money, hide your face".
Ariyike says money is needed for "a soft life" but insists having money should not be a do-or-die affair.
Over to you. How do you think humans should relate to money? Let's talk in the comment section below.