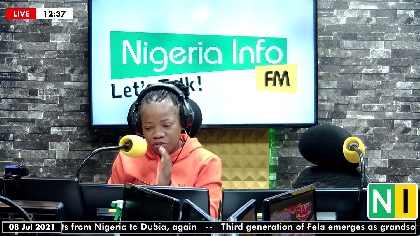 As the Academic Staff Union of Universities threatens to resume its strike action over the government's failure to meet up with its demands, students calling Nigeria info's Sunny Side told Joyce just how much another strike action by the academic union would affect them.
Gabriel Lucy, a student at the University of Lagos said she has been in 100-level since the year 2019. She stated they were yet to start the second-semester test, but she remains hopeful she will complete her first year before 2021 is over.
Also calling to discuss how much strike actions affect students, Owa, a graduate of Lagos State University said she spent 8 years in school for a 5-year course. She got into school as a 22-year old and even after graduating at 30 years of age, had to wait for an additional 3 years before she got her final result. Luckily, she started working while she was in school.
ASUU had earlier suspended its industrial action in December 2020 following an 8-month impasse after the Federal government agreed to meet the union's demands. Earlier in the week, however, the Chairperson of the ASUU at the Abubakar Tafawa Balewa University, Bauchi, Dr. Ibrahim Inuwa, had told journalists the union was ready to resume an indefinite strike after the FG failed to honour many of the agreements it signed with the union.