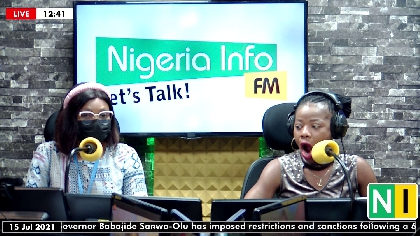 This caller is worried her husband's doting over their 7-year-old daughter is too much.
When a woman calls a radio station to accuse her husband of showing more love to her daughter than her, then you know that "water don pass garri" as they say.
Well, that happened today on the Sunny Side with Joyce while she hosted everyone's favourite, Confessions Thursday. On Confessions Thursday, Joyce Onyemuwa listens to anonymous confessions from radio callers and the conversations can be anything from weird to funny, scary, shocking and sometimes, seemingly larger than life.
Back to today's caller, this woman is worried her husband is doting over their 7-year-old daughter and even though she has told him many times and reported to her in-laws, he has refused to change his ways. Do you think she should be worried?
Watch the full conversation here>>>