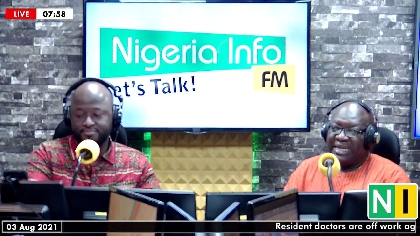 Public analyst, Jimi Disu has blasted both anti and pro-Buhari protesters for the demonstrations they held in the United States on Monday.
The protesters clashed in New York, over the state of affairs in the country.
The groups converged on Nigerian House on 42nd Street, 2nd Avenue, New York, drumming support and opposing the conditions in Nigeria and its unity.
The protests came as President Buhari began his scheduled activities relating to the 76th session of the United Nations General Assembly (UNGA), at a venue a stone throw away from the Nigerian Mission.
Reacting on Morning Crossfire with Sheriff Quadry, Disu explains why this is a wrong move.