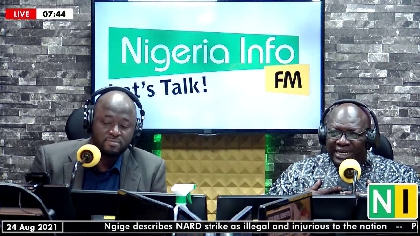 Jimi Disu and Sheriff Quadry angrily reacted to the news of 18-year-old admission seeker, Monsura Ojuade, killed by police.
This comes after, the Lagos State Commissioner of Police, Hakeem Odumosu, has paid a condolence visit to the family of the victim.
Policeman, Sergeant Samuel Phillips, reportedly shot Monsura on Friday in her parent's house in Ijeshatedo, Surulere.
The bullet was said to have penetrated both legs of the admission seeker, causing her to bleed to death.
Here is the full reaction of Sheriff Quadry and Jimi Disu