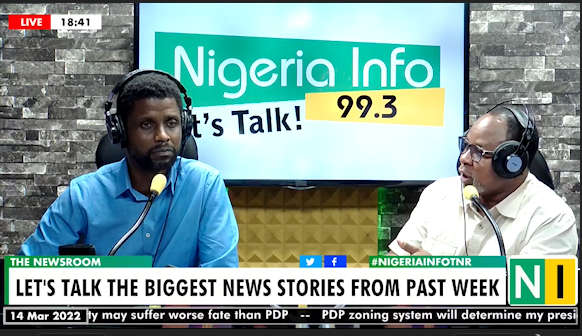 We may not have heard it all regarding the five rejected women inclusivity bills at the National Assembly.
This time, the Head of News Wazobia FM, Cool FM and Nigeria Info, Lagos, Ufuoma Egbamuno, believes members of the National Assembly are not being intentional enough in creating enabling laws for women.
Egbamuno, who was speaking at the maiden edition of The Newsroom, insists that having more women in the National Assembly will undoubtedly improve the quality of bills signed into law.
He added that the large population of women in Nigeria need a fair share of representation at every tier of government.
The Newsroom is a news and current affairs show that offers a critical analysis of the biggest stories across the country.
The show airs every Monday from 6-7 pm on 99.3 Nigeria Info FM.