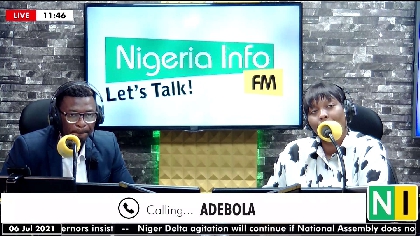 Worries amidst Delta variant.
As Nigeria experiences the third wave of the COVID-19 pandemic, Lagosians have expressed their worries over the low rate of compliance with COVID-19 protocols across different parts of the state.
Earlier today on Nigeria Info's WhaatsUpLagos, Collins Teke sampled the opinion of callers and this revealed that many on the streets of Lagos completely ignore approved health guidelines. One caller attributed this to disbelief in the news reports and also a lack of trust in government officials. A few other callers suggested more enforcement in public places.
Here is what Lagosians are saying about the third wave>>>